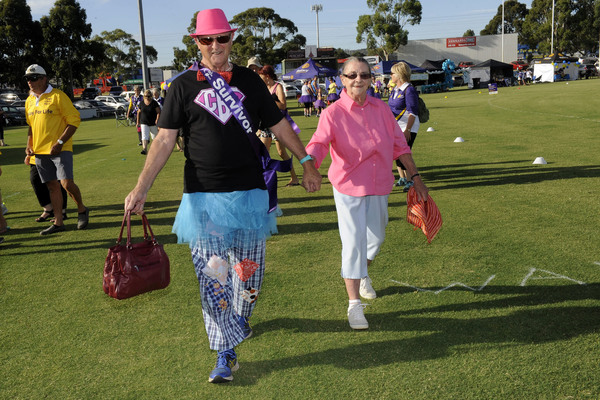 In a mammoth community effort, the 2018 Cardinia Relay for Life has raised in excess of $95,000 for cancer research.
The 23 and 24 February event, which attracted hundreds of participants from all walks of life, has been once again hailed a success by organisers.
Cardinia Relay for Life chairman Mark Howard said the committee had banked $95,000 in proceeds and teams still had another month finalise fund-raising.
"We are in our sixth year and I believe the event is getting stronger and stronger," Mr Howard said.
"We have a lot of teams who repeat but it was good to see some new ones this year."
Mr Howard said praise had to be given to team the Ford Fairlane and Classic Cruiser Motor Mouths, which had raised a little over $15,000.
The team's liaison officer, Di Price said it was inspiring to see the community unite with a common goal.
"I grew up in Pakenham and this event has that real community feel I remember at as a kid," Ms Price said.
"There are no strangers – there's always someone to talk to on the track."
Relay awards went to:
Highest Fund-raising Team – Ford Fairlane and Classic Cruiser Motor Mouths.
Most laps – Beacon of Hope (Beaconhills) with 510 laps.
Best Team Site – Best Foot Forward.
Best Baton – Cancer Beating Fairies.
Activities for Life Shield – Beacon of Hope.
Spirit of Relay – Danyal Diallo.