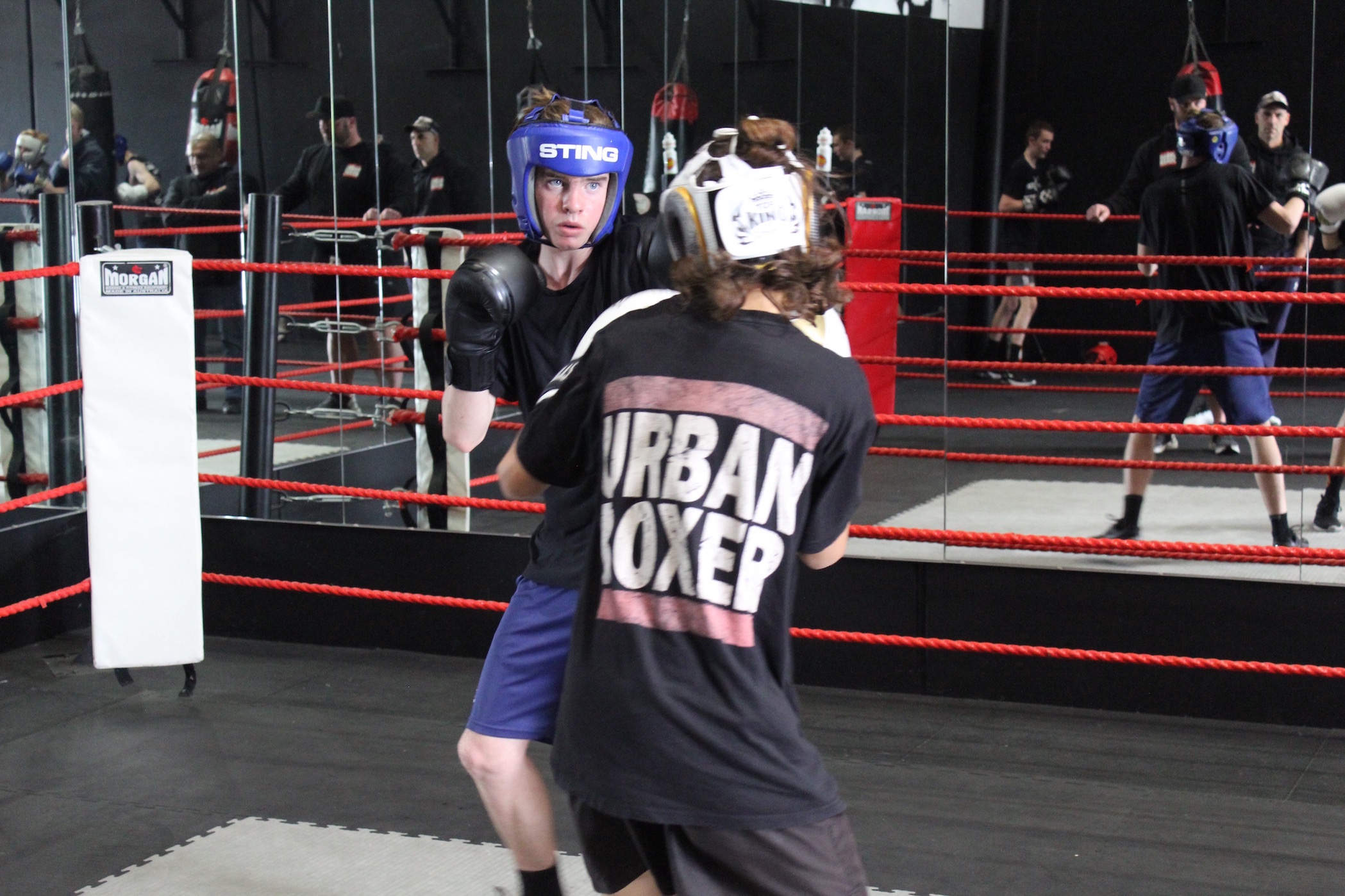 By Russell Bennett
Pakenham's Urban Boxer gym is the tightknit, welcoming boxing community that is taking the local area by storm.
And this Sunday, 12 May, from 12:30pm at Cardinia Life, it has stepped right up to host Pakenham's first sanctioned amateur boxing tournament.
Urban Boxer is the brainchild of local trainer Nathan Skeen, and the gym is home to a number of young, state champion fighters.
In fact, it's predicted that later this year at the nationals, Urban Boxer could have no less than five representatives.
Lockie Byrne, Ethan Bernades, and Jordan Seaborne are just some of the exciting young names to keep an eye out for in the ring in the near future.
Skeen, himself, has extensive experience in the ring – both at amateur, and professional level at home, and also abroad in the UK.
Skeen started boxing when he was just 14 – the same age as a number of his protégés are now – and ultimately went on to train under some of the biggest names in the fight game, including John Tandy and Ian Burbedge in the UK, and the legendary Johnny Lewis in Sydney – former trainer of world champions Jeff Fenech and Kostya Tszyu.
Urban Boxer not only provides a home for some of the area's most prodigiously-talented young amateur boxers to fine-tune their craft, it also provides and elite conditioning and personal training environment for anyone looking to improve their fitness base.
They eye-opening experience helped transform Skeen into the trainer he is today. He's now focused on the amateur scene in Melbourne, and mentoring the likes of Byrne, Bernades, and Seaborne.
For Skeen, it's as much about managing personality types as it is training boxers.
"At the facility at Pakenham 98 per cent of the members are there to get fit and learn how to fight, and the other two per cent want to fight… and they all work together like a tightknit family," he said.
On Sunday, the action heats right up at Cardinia Life with Boxing Victoria presenting the great Victoria versus Queensland battle.
It all starts from 12.30pm, with tickets for $30 per adult and $15 per child under the age of 13.
Boxing Victoria president David Cutting spoke to the Gazette about the event.
"It is great to be able to showcase some of our up and coming boxers in the outer areas of Melbourne and this event promises to have a large public attendance, with many boxers travelling from interstate to match it with our local talent," he said.
"Boxing has become very popular with both males and females. Our registered gyms throughout Victoria give people from all ages and all fitness levels the ability to train for fitness, strength, co-ordination and competition if they like.
"Boxing training improves core strength, agility and fitness in a group environment that people enjoy.
"We are the only pathway in Victoria to Olympic selection and we work under the umbrella of the international body (AIBA) to select our high performance athletes from around Australia to represent our country at events such as the Olympic Games, World Championships and Commonwealth Games. It all begins at grassroots level at local tournaments such as the one in Pakenham this weekend."