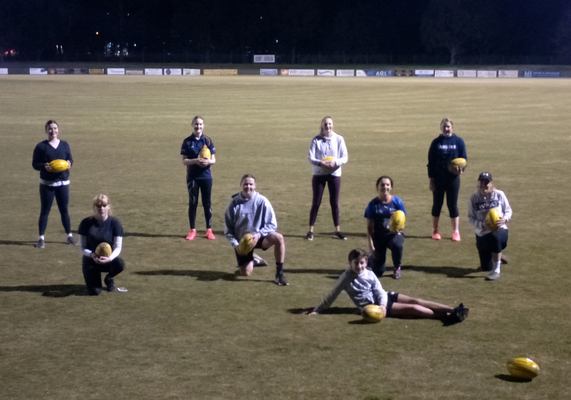 Bumping and tackling were nowhere to be seen but the smiles on the faces of the Pakenham Women's football team were clear indicators that community sport is slowly emerging from its Covid-19 slumber.
Due to the impact of Coronavirus the Lions stopped training in early March, but a recent easing of restrictions saw the team return to its home base of Toomuc Reserve on Monday night.
And while training was certainly conducted in a different way – with hand sanitiser, attendance reports and social distancing just some of the protocols in place – coach Ian Shaw said it was exciting to see his team back on the track.
"Like for everyone it's been a long two months but it was great to see the girls back training again and enjoying each other's company – even if it had to be done at a social distance and with some strict protocols in place," Shaw explained.
The Lions' coach was hopeful that the first training session was a positive sign that community sport would return in the not-to-distant future.
"We all understand that there's still a lot of work to be done to get us back to playing competitive football, it needs to be done safely, but this is a great step in that direction," he said.
"Hopefully we can get a season underway because everyone is going to appreciate being involved in community sport just that little bit more when it does come back."