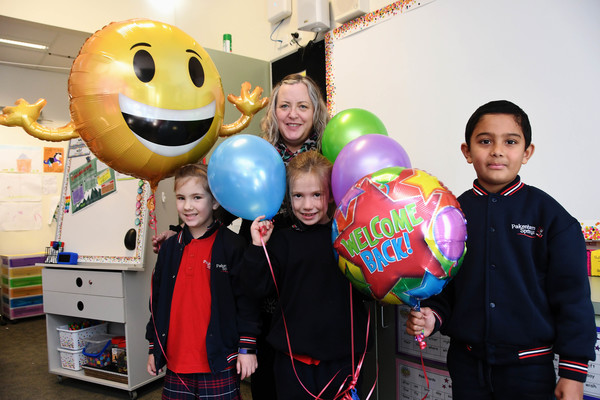 By Jessica Anstice
There were smiles all round on Tuesday morning as teachers and students across the region returned to the classroom for the first time in about two months.
Year 11 and 12 students, along with Preps, Grade 1 and 2s were the first to make their way back to face-to-face learning, with all remaining students to join them on June 9.
In Officer, students at Bridgewood Primary School were thrilled to get back into the swing of things after having stayed home amid the Covid-19 pandemic.
"The children were really excited about returning to school and seeing their friends and teachers," principal Kerry Coffey said.
"The parents also looked happy and relieved at the drop off time."
Pakenham Springs Primary School assistant principal Renee Cotterell said the start of onsite learning back at the school was "very positive, calm and orderly", with parents and carers working with the staff to ensure all guidelines were followed.
"Our students were excited to be back with their friends and their teachers, and are all set to jump back into learning," she said.
"Students adapted well to the routines of sanitising their hands regularly and giving virtual high fives and foot taps to their friends."