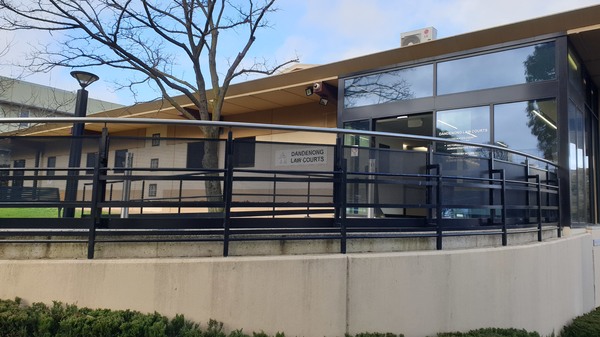 By Cam Lucadou-Wells
A Pakenham man with a long history of family violence has been refused bail after a series of violent, jealous threats and break-ins at his ex-partner's house.
The man faced 20 charges including persistently breaching a full intervention order protecting the ex-partner over nine days in January, a Dandenong Magistrates' Court bail hearing was told.
In defiance of the order, he'd stayed over at her home, sent obscene texts and threats to kill her, and repeatedly checked there were no other men in her house.
The partner felt "physically ill" during the barrage of threats, police told the court.
Twice, he broke into her home. On the last occasion, as she called triple-0, he kicked in the front door.
The force splintered the door frame and sent the door lock flying across the room, the court heard.
He damaged her fingernail as he snatched away her phone and fled from the house.
At the time, the man was already facing two charges of breaching an intervention order protecting the same victim, the court heard.
He had been charged on summons and released by police on both occasions.
In opposing bail on 21 January, police argued that the man's "constant and escalating" offending was an unacceptable risk to the ex-partner's safety.
The man argued that he was financially supporting two children with another ex-partner through long hours of factory work.
"I do not want to lose my house, my kids and my car," he told the court.
Magistrate Tony Burns noted the man's 11 pages of prior convictions, including breaching an intervention order, indecent assault and stalking as well as weapons and assault offences.
The man was a "high level family violence offender" subject to 13 previous reports of family violence to police, and 11 intervention orders.
In refusing bail, Mr Burns noted the man's prior violence and ignoring of intervention orders.
The man had failed to show compelling reasons for his release and was an unacceptable risk to the victim's safety, Mr Burns said.
He was remanded to appear at Dandenong Magistrates' Court on 17 February.