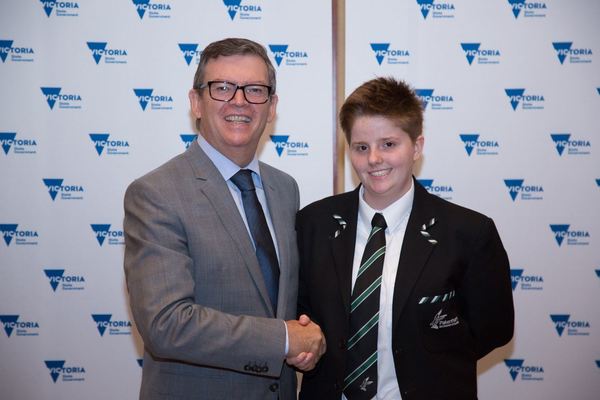 By Bonny Burrows
As the descendant of renowned Anzac author Patsy Adam-Smith, Pakenham schoolgirl Anna Whelan has always had an interest in Australia's war history.
And thanks to the Premier's Spirit of Anzac Prize, of which she was a recipient, the 15-year-old will in April head on all-expenses paid overseas study tour of Singapore war sites, including Changi Prison.
The Premier's Spirit of Anzac Prize is an annual competition run by the Victorian Government.
The prize selects 22 Year 9 or 10 students from across Victoria for the overseas study tour and an additional 20 regional finalists for a tour a significant Australian location, this year Canberra.
Since 2014, the prize has sent 240 Victorian students to locations including Lemnos, the Western Front, Singapore Darwin and Canberra.
Anna described the application process – which included an initial essay or art piece, a group interview and numerous projects – as intensive, but very worthwhile.
"Even the application process taught me a lot. Even if you're not selected, you learn so much just going through the process," Anna said.
"I thought I was going to be very lucky to be considered for Canberra, so it was a big shock when I got the phone call."
For Anna, the overseas trip will be an opportunity to gain a deeper understanding of the horrors those, including her distant family members, had experienced.
"We only read about war in books. To visit these places I think will solidify the horrors we've only heard about for so long. To make it a reality," Anna said.
"I think it will be an emotional trip, but very worthwhile."
Pakenham Secondary College Principal Ray Squires said the school community was all very proud of Anna.
Entries for the 2018-19 study tour opened on 5 February and Anna encouraged all eligible students to apply.
"A competition like this really opens up the world for everyone and gives you another view on life," Anna said.
For more details or to apply online, visit www.dpc.vic.gov.au/soap.