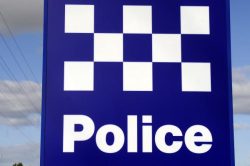 Police seized four firearms from a Pakenham man with an expired firearms licence during a police blitz.
The man was busted during a three-day operation targeting firearm storage compliance, ending Sunday, which saw Cardinia police complete 80 checks of firearm storage locations.
Weapons were seized from the 54-year-old, whose firearm licence had allegedly expired, and he later was interviewed by police.
He is expected to be charged on summons with various firearm offences.
Sergeant Brad Johnstone said despite the incident, it was pleasing that almost all of the inspections which took place across Cardinia saw no issues identified.
"We know the vast majority of firearm licence holders are responsible and understand the serious responsibility which comes with firearm ownership," he said.
Nevertheless, Sgt Johnstone warned firearm owners that they always needed to be vigilant.
"We are reminding firearm licence holders to ensure their firearms storage arrangements are compliant with their obligations under the Firearms Act," he said.
"Never leave items unsecured at properties or in vehicles.
"Families of deceased estates and licence holders with impending licence renewals should seek advice from police if they have questions about their obligations."
Sgt Johnstone said police regularly carried out inspections across Victoria to improve community safety by ensuring that firearms were being stored in a compliant manner.
"Rigorous assessments are undertaken to ensure only fit and proper individuals are granted firearm licences," he said.