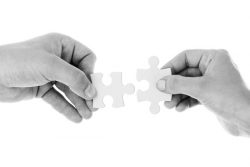 By Bonny Burrows
Local issues will be the centre of conversation at the Southern Metropolitan Partnership, and community members are invited to join the discussion.
Residents from the Southern Metropolitan Partnership, which spans from Frankston and Dandenong, to its northern border at Cheltenham and Moorabbin, to the southern tip of the Mornington Peninsula and the eastern limits of Pakenham and Officer, will come together on 11 October with local government representatives to discuss the issues most important to them.
The assembly, held in Frankston, will be chaired by Dr Elizabeth Deveny, who is CEO of the South Eastern Melbourne Primary Health Network and was formerly the CEO of Bayside Medicare Local.
The Southern Metropolitan Partnership was established in June as a new way of engagement between local communities, and state and local governments.
It is promoted a co-ordinated way for the community to advise government on what matters in their region, and the assembly's aim is to help direct State Government investment in Melbourne to create thriving local economies across the regions.
"Metropolitan Partnerships give our communities an unprecedented opportunity to say what matters to them – and make sure that government hears this loud and clear," Dr Deveny said.
"It's a privilege to be working with partnership members and community alike to shine a light on our key challenges and opportunities."
She encouraged anyone with an interest in their local community to come along.
"We'll need your help to find the best way forward so please join our online conversation and register to attend our assembly to help us work towards a stronger and healthier region," Dr Deveny said.
The Southern Metropolitan Region Assembly will be held on 11 October from 5.30pm to 8pm at the Frankston Performing Arts Centre, 23-37 Davey Street, Frankston.
To register your interest, visit: https://engage.vic.gov.au/southern-metropolitan-partnership/express-your-interest-attend-2017-assembly.