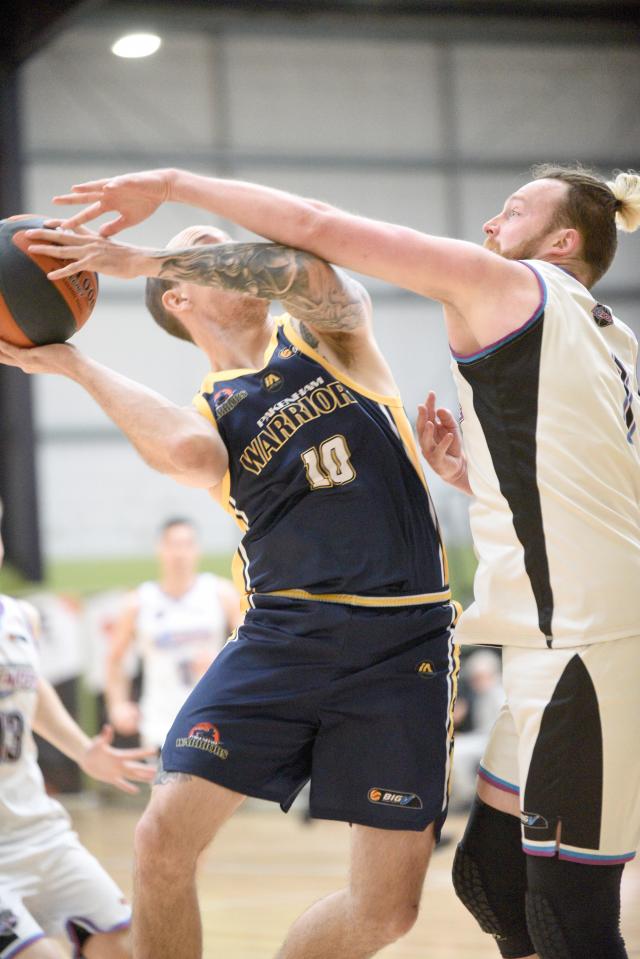 By Jonty Ralphsmith
The Pakenham Warriors men's basketball team won both its matches on the weekend as the women had a bye.
On Saturday the men beat Melton 112-73 and backed that up with a 93-80 win over Wallan the following day.
The victories put them on top of the division two ladder – albeit, second-placed Gippsland and third-placed Sherbrooke have both played two fewer games.
Against Melton, the Warriors were on top from siren to siren, with a 23-9 final quarter putting an exclamation mark on a commanding performance in Alistair Parker's 150th game.
Coach Rob Roberts said it was an important celebration of his service of the club, but also highlighted that he played his best game of the season after missing the first few games with a knee injury.
"His leap is starting to get back which is important to his game and his movement with the ball showed that strength was coming back into his legs," Roberts said.
"He had attack on the basket at both ends and Saturday night was a return to full strength."
The second game followed a similar narrative in the first half – albeit against a stronger opponent – as the Warriors went in to the main break ahead by 18 points, but had to withhold a charge thereafter as Wallan got to within six points in the third quarter.
A 29-22 final quarter wrapped up victory.
Import Joe Davis, and Ned Weideman typically hit the scoreboard, with 27 and 22 points against Melton respectively, followed up by 36 and 21 points against Wallan.
Roberts said a 20-point final quarter to Davis at home on Saturday night entertained the large crowd as he thanked everyone for their continued support.
"It's boosting the players and gives them a real home court advantage," he said.
"Our players love it and they're so important in the game but it's just great to see them engaging at the breaks [between quarters] and getting merchandise and then speaking to the players after the game."
In the youth league, the women had two close matches on the weekend, going down by three points to Wyndham on Saturday, despite 16 points and 17 rebounds to Alahna Arnason.
The following day against Warrandyte, the Warriors reversed an 11-point halftime deficit to win by five points.
Led by 31 points from Michael Johns, the youth league men won their match against Wangaratta by 30 points, extending their lead at every break.