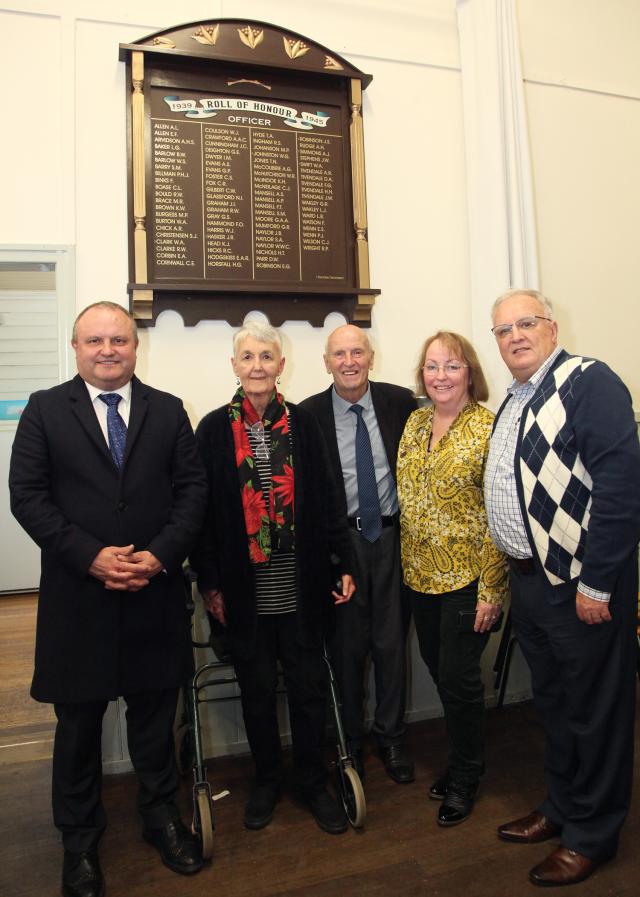 On Saturday 14 May, the Officer Public Hall Committee held the unveiling of the WWII Honour Board.
Over 100 people were in attendance while La Trobe MP Jason Wood unveiled the board, the majority were descendants of the 81 service men and women who enlisted from Officer.
Families of the descendants of the WWII veterans travelled from Werribee, Phillip Island and Inverloch to attend.
The honour board was made by the Berwick District Woodworkers Club and engraved by Berwick Signs. Penny Harris Jennings researched and compiled the names on the roll, the afternoon tea was arranged by the Officer CWA Owls.
Carol Porter, president of the Officer Hall Committee, said it was a wonderful afternoon and a great privilege for the Officer community to have this Honour Board now displayed in the Officer Public Hall.