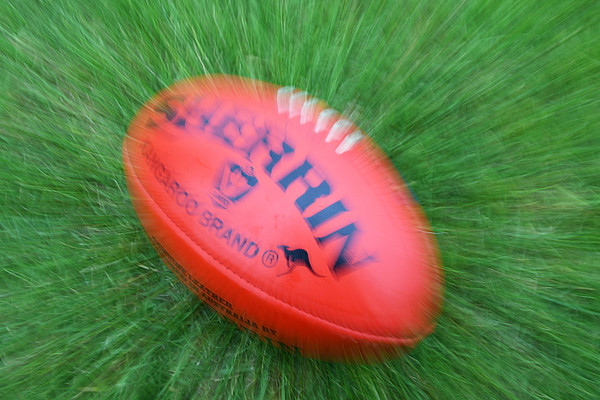 By sports editor Russell Bennett
The local landscape is starting to become that little bit clearer when it comes to how a range of sporting organisations are handling coronavirus, or COVID-19.
Local cricket associations, such as the DDCA and WGCA, are proceeding with their finals fixtures this weekend as per usual.
A Cricket Victoria statement – published on its website – reads, in part: "At this point in time, there is no advice that cancellation or postponement of these local fixtures is required, however we urge everyone involved in Victorian cricket to exercise a caution and common-sense approach to their training and match day setups".
But Basketball Victoria, which typically draws larger crowds to games in many of its associations and tournaments, has made the call to suspend its programs, as of today (Friday, 13 March) until further notice.
This includes all VJBL and Big V games, as well as the Country Championships, which were due to be held in Ballarat.
"As this is a rapidly-evolving situation, we would like to thank everyone for their understanding and patience as we work through this difficult period," a statement on the Basketball Victoria website read.
Athletics Australia also took the step of cancelling the Australian Junior Track and Field Championships, and postponing the Australian Senior Championships to a date yet to be determined.
Little Athletics Victoria has also postponed the State Championships, which were due to be held this weekend at Casey Fields.
Earlier today, Australia's Chief Medical Officer, Brendan Murphy – along with state and territory counterparts – unanimously agreed that mass gatherings (of 500 people or more) should be cancelled.
Prime Minister Scott Morrison told reporters that "by Monday, we will be advising against organised, non-essential gatherings of persons of 500 people or greater" as a "common-sense precaution to ensure we can manage the transmission of this virus in the most effective way possible".
Local football and netball seasons are set to start in the coming weeks, and both AFL Gippsland and AFL Outer East – at this stage – will run their competitions as fixtured.
The Gazette understands that certain leagues within its coverage area have the ability to push back the start of their seasons given the existing flexibility in their fixtures.
But the prospect of competitions holding games of football and netball without fan attendance is extremely slim, given the financial hit local clubs would incur given the loss of revenue from gate, bar, and canteen takings.
AFL Outer East region general manager Aaron Bailey told the Gazette that: "Provisions are being put in place for all possible outcomes at the moment. We're being guided by AFL Victoria and the State and Federal governments, and we'll assess it as more info comes to hand. At this stage the season is scheduled as fixtured."
Crucially, AFL Outer East – through its Facebook page – provided some common-sense advice for all clubs and players participating in training sessions or practice matches.
That advice includes:
• Players bringing their own drink bottles.
• Limiting the use of change rooms/confined spaces (players could arrive dressed for play).
• Players avoiding shaking hands or having any unnecessary body contact with each other.
• Regularly cleaning canteen, bar and other frequently used surfaces.
• Canteen staff and bar servers ensuring safe food handling is practiced.
• Sports trainers being extra vigilant.
The Facebook post also outlined recommended precautions to limit exposure and prevent the spread of germs. They are:
• Washing hands often with soap and water for at least 20 seconds.
• If soap and water are not available, using an alcohol‐based hand sanitiser.
• Covering the mouth when coughing or sneezing.
AFL Outer East also advised that it would support clubs if they made the decision to cancel any training sessions or practice matches.
An AFL Gippsland statement circulating on some club social media pages didn't mention specific leagues or competitions, but said: "At this stage, all competitions operating under AFL Gippsland affiliation and associated events will continue as planned.
"AFL Gippsland puts the welfare of all participants in our community at the forefront of all we do and will look at all necessary precautions to ensure a safe environment is provided to all participants and spectators.
"AFL Gippsland will continue to monitor the situation with the relevant authorities and provide regular updates as required."
The West Gippsland Football Netball Competition season is due to start in almost exactly a fortnight – 28 March.
While the first case of coronavirus was detected in the Chinese city of Wuhan in December last year, the virus has spread to various countries around the globe since.
According to the Chief Health Officer's latest update on the Victorian State Government website (Friday, 13 March) there are more than 35 confirmed cases in the state and the World Health Organization has characterised COVID-19 as a pandemic.