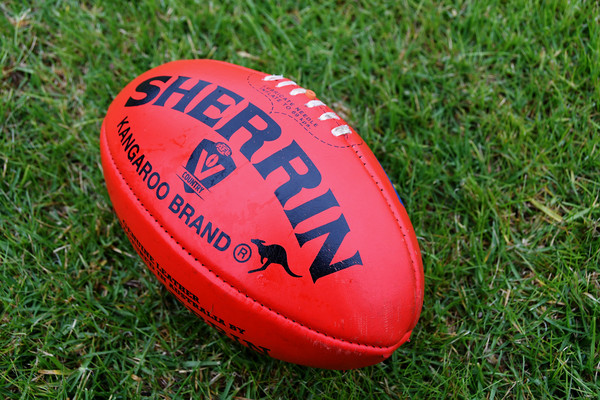 By sports editor Russell Bennett
AFL Victoria has pulled the pin on the annual interleague program more commonly known as the 'WorkSafe AFL Victoria Community Championships'.
In a memo sent by AFL Victoria to officials across the state, seen by Star News Group, concerns raised by clubs and leagues about the concept appear to have spelt its death knell.
But there are also reports that sponsorship could also have been a significant factor.
According to AFL Victoria, clubs and leagues – both senior and junior – across country and metropolitan Victoria were given the chance to provide their feedback on the Community Championships and representative football.
But AFL Victoria won't be operating the Community Championships in 2020, with the memo stating: "Many stakeholders raised the current format as a concern, telling us they believe it needs an update and changes. The Metropolitan Junior Championships and V/Line Cup representative programs for juniors will remain given there was very strong support for these two programs from across the state".
According to the memo, the main areas of feedback from clubs and leagues revolved around concerns to do with the ranking system; the varying levels of competition; travel; costs, and the pressures those costs place on leagues, fixturing, and administration; and player availability.
But, fascinatingly, according to the memo, "AFL Victoria would encourage leagues to continue a representative program in 2020 if it is relevant to their league. Leagues who wish to participate in representative football in 2020 are encouraged to do so and AFL Victoria will continue to financially support leagues who wish to pursue representative programs".
In Gippsland, for example, since the WGFNC's first season, many have supported a push for West Gippsland to go head-to-head with the Gippsland League at senior interleague level. This could theoretically open the door for such a scenario to take place.
Phillip Island premiership assistant coach, and one of the most respected voices in community football coaching, Brent Clinnick, offered a more left of field suggestion – a club Champions League style set up at the end of the season, with financial incentives on offer (by the likes of AFL Victoria) for senior premiership winning sides in the top divisions of competitions around the state who take part.
Under Clinnick's proposal, games could be held at such iconic venues as St Kilda's home base in Moorabbin, the Whitten Oval, and Ikon Park.
With 46 competitions across the state (metro and country) to take part, each league would generate $5000 in sponsorship donations towards the event (totalling $230,000).
Of that money, $100,000 would be invested into the Champions League format to cover facilities, umpires, and officials. There would then be $130,000 left over for prize money split between the top five competing clubs – $75,000 for first, $25,000 for second, $15,000 for third, $10,000 for fourth, and $5000 for fifth.
Each game would be played over two 25-minute halves, with the competition able to be run between mid-October and Melbourne Cup weekend. Under Clinnick's proposal, it could be run on Thursday and Friday nights, as well as Sundays – leaving Saturdays free for the opening weeks of the cricket season. AFL Victoria would run the bar and canteen, with proceeds split between AFL Victoria and each of the competing leagues.
The revenue destined for the competing leagues could then be divided up amongst each club in those leagues.
While Clinnick's idea is sure to raise more than a few eyebrows, it's one that will generate plenty of discussion with the statewide interleague format having run its race.