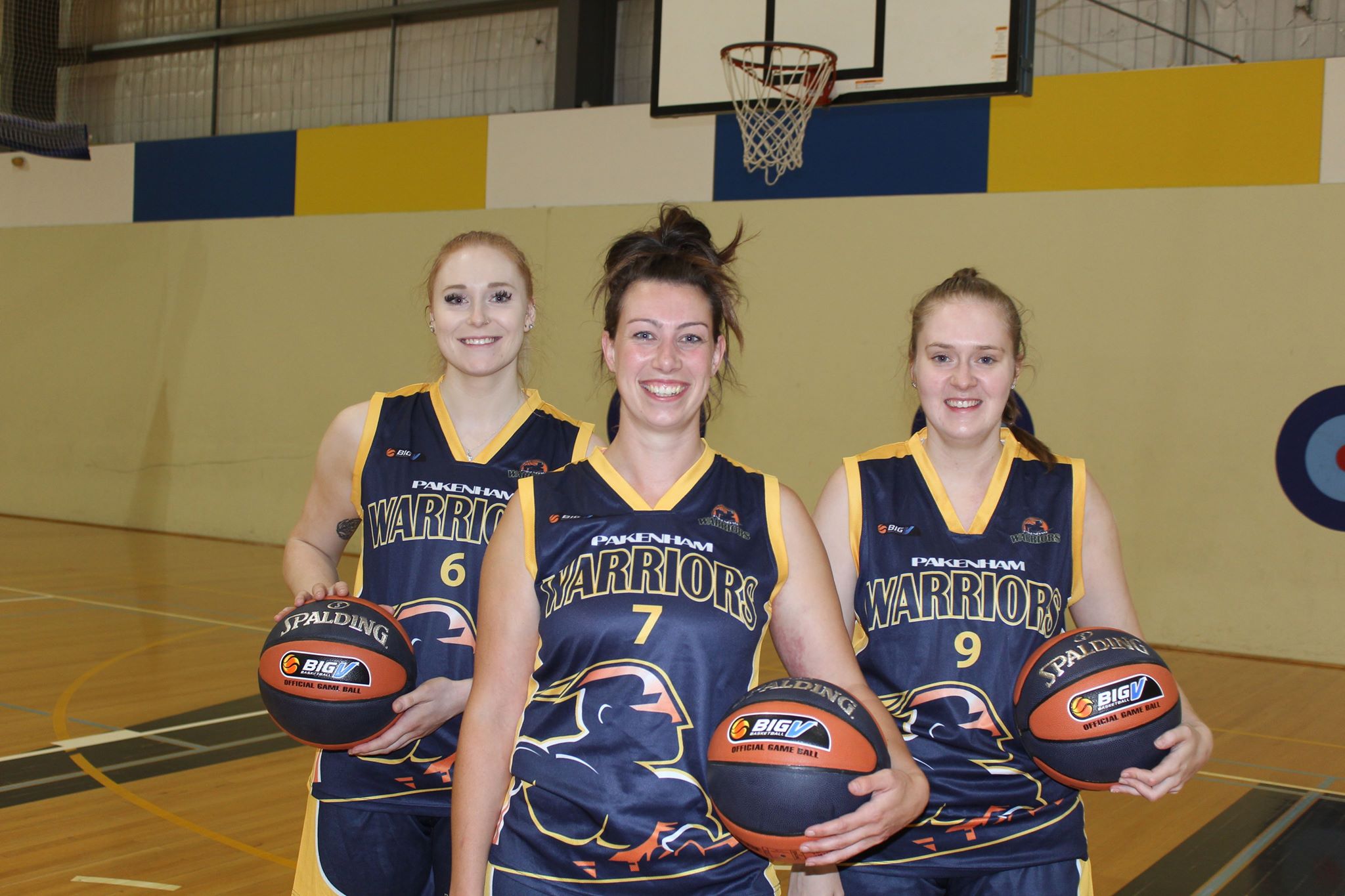 By Russell Bennett
On the eve of the Big V basketball season, everyone involved with each of the Pakenham Warriors' four teams is moving heaven and earth to bring real success to the club.
The Division 2 men's side will once again be headed up by coach Brent Russell, and while the group contains a number of familiar faces, it also welcomes some new talent that the Warriors hope can catapult them to the next level.
The Youth League 2 men's side will this year be led by Braden Venning – an assistant to former coach Simo Pajdic over recent seasons.
Matt Innes is eagerly awaiting his first season as coach of the Youth League 2 women, with Brett Paxton joining the club as coaching director.
Pajdic, meanwhile, has taken the big step up to coaching the senior women in their return to Division 2.
He can't wait for the unique challenges that will await the side on its return to competition, but he's made it clear he and his group won't just be there to make up the numbers. They're in it to win it.
Pajdic said he expected his first season at the helm of a female side would be a challenge in itself, but that the quality of the playing group he has at his disposal has made the process so far infinitely easier.
He's proud of his time as coach of the Youth League 2 men's side, having been a part of establishing an impressive core group of players that will continue to drive the side forward under Venning.
The senior women's side won't be short on star power. As Pajdic explains, they've got a clear goal to be in championship contention and to advance out of Division 2. "Steph Pal is a real marquee player for us, and she's had a fantastic pre-season," Pajdic said, adding that he's excited about the blank slate he has to work with, and the opportunity to build another side up from ground level.
As for their benchmark in year one? "With respect to the league, and the roster we've compiled, it'll be playing off in the grand final," Pajdic said.
"It's a very lofty goal, but we didn't sign these gun players to just be making up the numbers. "We want to be a destination club moving forward."
Pakenham's Big V basketball season tips off this weekend at Cardinia Life – next to Toomuc Reserve. On Saturday, the Youth League men will host their namesakes, the Maccabi Warriors from 6pm, followed by the senior men also taking on their Maccabi counterparts from 8pm.
On Sunday, the Youth League women will begin proceedings against Chelsea from noon, followed by the return of a senior women's Warriors side against Collingwood from 2pm.
Adult entry is $5, with children for $3. A family pass – of two adults and two children – is $15.