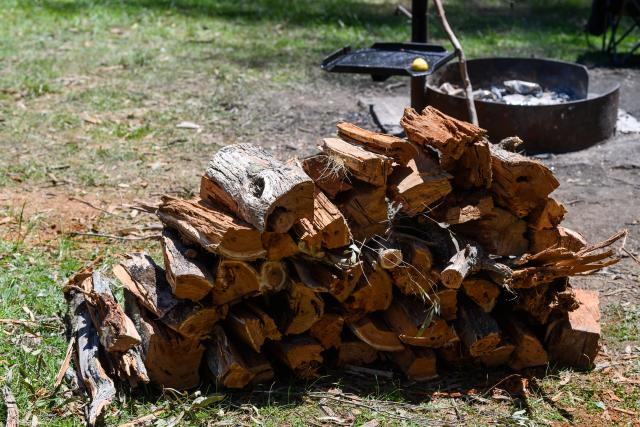 Authorities are urging those purchasing firewood this winter to ask some key questions to help stop illegal firewood operators.
The Conservation Regulator and Parks Victoria said Victorians are caught out each year unintentionally buying illegally-sourced firewood, which can lead to the loss of important wildlife habitat such as hollow logs and dead trees.
Firewood is often sold on social media websites, at roadside stalls and by word of mouth, and it can be difficult for customers to know where firewood for sale comes from.
Before buying, ask:
* Where does your wood come from? Your firewood seller should be able to provide the details of where the wood they are supplying is sourced from. This includes a wholesale supplier, commercial wood lot or private land with the permission of the landowner.
* Can I get a receipt? Your firewood seller should provide a tax receipt with a business name and ABN listed.
* Why is the wood so cheap? If you're buying firewood through social media websites and the firewood seems cheap, ask your supplier why.
The Conservation Regulator targets those suspected of unlawfully collecting and selling firewood from public land. The community can play a key role by reporting any suspicious behaviour to DELWP on 136 186.
Offenders found guilty of cutting or taking away more than two cubic metres of fallen or felled trees from Crown land face a maximum penalty of $9087 and/or one year imprisonment. Individuals may also face an additional fine of up to $9087 for destruction of wildlife habitat, while vehicles and equipment such as chainsaws and trailers may also be seized and forfeited upon conviction.
Firewood for personal use can only be collected from domestic firewood collection in the autumn and spring firewood collection seasons. For details of where, when and what firewood can be collected, visit ffm.vic.gov.au/firewood/firewood-collection-in-your-region
Financial support is available for people who rely on firewood for heating or cooking. To find out if you are eligible, visit ffm.vic.gov.au/firewood/energy-concession-and-support