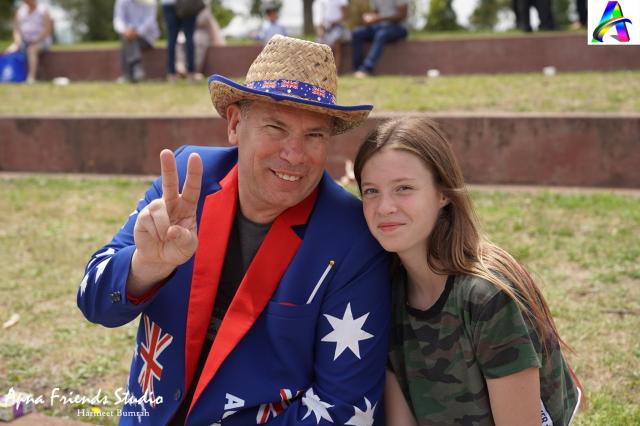 By Gabriella Payne
The recent Omicron wave may have put a dampener on local residents' summer plans – but with Australia Day just around the corner, a Pakenham community group has come up with a Covid-safe way to celebrate, despite the challenges being thrown our way.
Determined to start the year off on a good note and after discussions with the Cardinia Shire Council, the Lakeside Residents Group thought outside the box in order to host a small, family-friendly event to celebrate Australia Day on Wednesday 26 January.
The walk-through event, set to be held in the fresh, open air outside the Cardinia Cultural Centre (right by the lake) will tick all the boxes in being Covid-compliant, while also providing free food, drinks and smiles for local residents to enjoy.
Wendy Andrews, the president of the Lakeside Residents Group, said the small celebration would be a little different to previous years, but it was nice to be able to have something to look forward to in these challenging times.
"The event will be a walk-through event to make sure [of] safe social distancing and no congregating," Ms Andrews explained.
"We plan to have free sausages, hot dogs, veggie fritters, mango lassies, fruit cups, popcorn and fairy floss – plus our own promotional stand.
"The Cardinia Environmental Coalition will also be giving out plants."
Ms Andrews said there would "be no activities or rides" due to the Covid situation, but they hoped their efforts would still bring a smile to many locals' faces regardless.
"We hope the community will come and briefly visit the event," she said.
Times of the event are still yet to be determined, but Ms Andrews said they hoped "to coincide with citizenship ceremonies" at the Cultural Centre and would "most likely be [held from] 11am till 2pm".
For more information, head to the group's Facebook page at facebook.com/LakesideResidentsGroup/