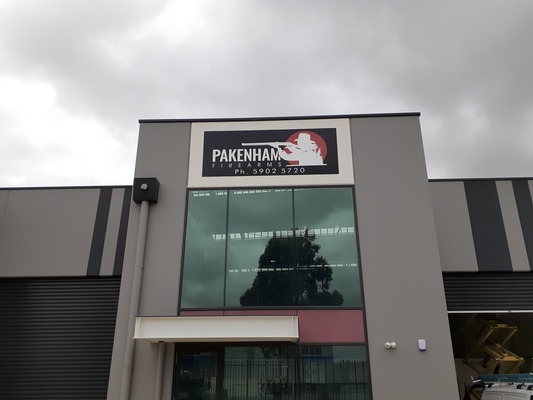 By Mitchell Clarke
A Pakenham firearm dealer expects to lose 80 percent of business, following the State Government's decision to temporarily ban the sale of firearms and ammunition.
The decision to ban sporting and recreational firearm sales on Tuesday 31 March was made following an increase in permits to acquire applications and additional ammunition.
Police Minister Lisa Neville said the ban would remain in place for the duration of the Covid-19 outbreak to prevent stockpiling and reduce the risk of firearms and ammunition falling into criminal hands.
"We're responding to an increase in demand for firearms and ammunition across the country by doing what we can to protect licensed firearm owners and dealers as well as the broader community," Ms Neville said.
Pakenham Firearms owner Michael Burke said he hadn't noticed the increased demand."I have not seen an unusual quantity purchases of firearms being sold," Mr Burke said.
"I have heard it is because of people mass purchasing guns and ammo, so maybe there is some sort of public order motivation? But I have not seen mass purchasing in my store."
The dealer, which only opened in early March, hadn't been affected by the coronavirus, until this announcement.
"I think the ban is fair enough if it is to stop people making non essential purchases given the Covid-19 issue, but I feel that is not the motivation as it is full of inconsistencies," he explained.
"If that was the motivation, all non essential retail should have to close, but they are not. Also, why would a firearm and ammo be non essential but scopes and gun bags are?"
Those with a need to access firearms and ammunition for essential services, like farmers and rural landholders, professional vermin control and armed guards will still be able to access the products for these purposes.
"They make up a small percent of my sales," Mr Burke added.
"My most common customers would be hunters then target shooters. There are some primary producers too.
"I can sell accessories but most people buy accessories when they buy guns. Usually they buy a scope and a gun bag when they pick up the gun."
Mr Burke said his business weren't prepared for the announcement and only found out through Facebook before later receiving an email from Victoria Police's Licensing and Regulation Division.
"The lack of foresight was a big problem because I had only just put in orders to my wholesalers to restock on guns and ammo … which I now cannot sell," Mr Burke said.
"I'll lose probably 80 percent (of business) … and if that is the case I will probably close for the moment and reopen when this blows over."