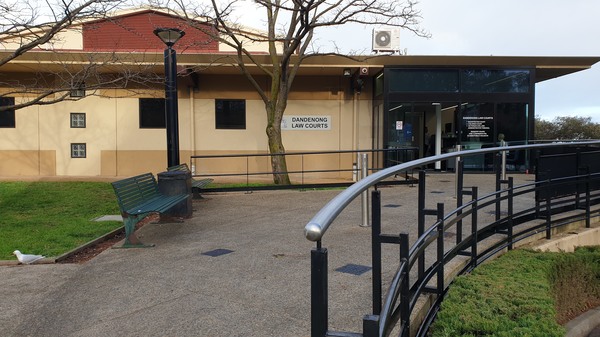 By Cam Lucadou-Wells
A man has claimed he had been drugged after being charged with trafficking and 'exposing police officers to risk by driving' near Eden Rise shopping centre in Berwick on 27 January, a court has heard.
Karim Hallaby, 29, of Keysborough, had been spotted driving erratically and falling asleep behind the wheel of a Ford sedan about 2pm, police told a Dandenong Magistrates' Court bail hearing.
When two police officers approached, Hallaby drove forward into a light pole.
He then reversed towards the officers and again drove into the same pole, police alleged.
Police chased Hallaby on foot as he ran from the car and crossed Clyde Road. He allegedly resisted arrest in a nearby residential court.
He was taken to Casey Hospital due to his "drug-affected" state, the court heard.
Police claimed they seized methamphetamine, cannabis and prescription drugs as well as stolen number plates from the unregistered Ford.
At the time, Hallaby was on two corrections orders and was an unlicensed driver, the court was told.
Police listed prior offences including "multiple" drug and traffic offences as well as correction-order breach offences.
Hallaby, who represented himself, told the court that he may have been drugged and his car stolen.
"I'm pretty sure there's another person involved who took advantage of me," he said.
"That's not me, that's not my character."
Magistrate Tony Burns noted that the new charges didn't appear "out of character" with "troubling" priors such as illegally possessing a handgun as well as drug-driving.
Mr Burns said Hallaby failed to provide compelling reasons for being released on bail.
Hallaby was remanded to appear at Dandenong Magistrates' Court on 28 February.