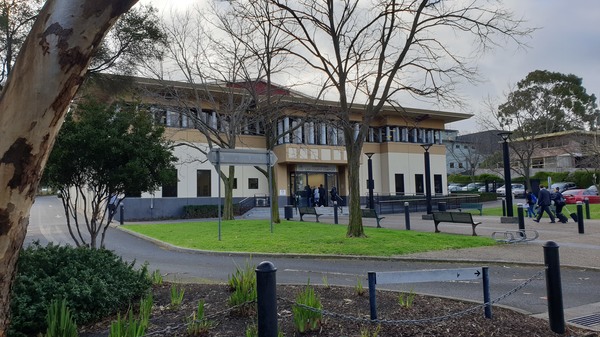 By Cam Lucadou-Wells
A former psychologist at Centrelink in Pakenham has been convicted for a third sexual assault on a teenager applying for a disability support pension.
Hong Lay, 41, of Mulgrave, was given an additional jail term after pleading guilty at Dandenong Magistrates' Court on 29 October.
Lay had preyed upon the 18-year-old woman with Asperger's Syndrome and acute social phobia and anxiety during an assessment of her suitability-to-work at the Centrelink office in December 2016.
Lay insisted that the woman's accompanying father wait in the waiting room while he led the victim into a secluded room for a purported 'heart test'.
Alone with her, he touched the woman in lewd ways.
She reported the matter to police in April 2019.
Defence barrister Philip Dunn argued against cumulative jail time, citing the age of the 2016 offence, as well as the lack of prior convictions and subsequent charges.
"He touched her over her clothing," Mr Dunn told the court.
"She didn't complain, and didn't complain for some years later."
On 7 October, Lay was jailed for six months followed by a two-year community corrections order by the County Court of Victoria for two sexual assaults in the same office in April 2017.
The two complainants were girls, aged 16 and 17, also afflicted with mental health conditions and assaulted in similiar ways.
Lay had surrendered his registration as a psychologist, voluntarily attended sexual-offender counselling, was engaged for marriage and now worked as a photographer at weddings and birthdays, the court heard.
He will report under the state's sexual offenders register for 15 years.
"It's been a painful lesson for him," Mr Dunn said.
"He will never be in that position (of psychologist) again."
Lay had been under work and relationship pressures at the time, Mr Dunn said.
His stress was compounded by his father's terminal medical diagnosis days before the offence.
"It's pretty odd behaviour for someone in his position to engage in," Mr Dunn said.
"This is probably a psychological issue. It involves a dreadful breach of trust but it can't happen again."
Police argued for a further jail term to reflect community expectations.
"He's a repeat offender," a police prosecutor told the court.
"The subsequent matter (tried in the County Court) is nearly identical but aggravated in these cases that they were children."
Magistrate Tara Hartnett said the offending was a "significant breach of trust given his role as a psychologist".
"This is a plainly vulnerable complainant."
Ms Hartnett said the sentence – complicated by the County Court ruling this month – needed to send a message to the community and to Lay himself.
Lay was jailed for three months, with one month cumulative on the County Court sentence.