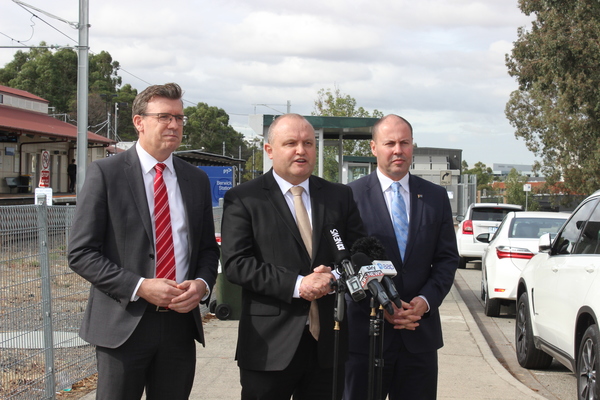 By Mitchell Clarke
Pakenham station will soon have 500 new car parks after the Morrison government allocated $300 million to upgrade station parking across Melbourne in an effort to bust congestion.
The money will go directly towards getting people off the roads and onto trains, with $15 million to increase station parking at Pakenham, Berwick, Beaconsfield and Narre Warren.
Federal Member for La Trobe Jason Wood said the corridor plan was a game-changer for hundreds of thousands of people.
"I want them to spend less time in traffic and more time doing what's important to them," Mr Wood said.
"Our investment in congestion busting infrastructure means parents spend more time with their kids, tradies can spend more time on site and less time in traffic.
"This will get thousands of cars off the roads and get people home sooner and safer."
Mr Wood will also upgrade Officer station if he is successful in the May election.
Minister for Cities, Urban Infrastructure and Population Alan Tudge said this funding would help people get onto the train more quickly while reducing congestion.
"I grew up in Pakenham and represent outer suburban suburbs. I know how much our city has grown and how people are sick of sitting in traffic or frustrated at lack of car parks," Mr Tudge said.
"This is something that Melbourne people have said is a significant priority – not only will it bust congestion but it has major environmental benefits."
The commuter car-parking plan complements the investments in major roads, rail and congestion hot-spots.
The plan is designed to alleviate congestion and make it easier for people all over Melbourne to get to their destinations sooner and safer.
Commuters on the Belgrave/Lilydale, Frankston, Sandringham and Northern lines will also reap the benefits of extra station parking.