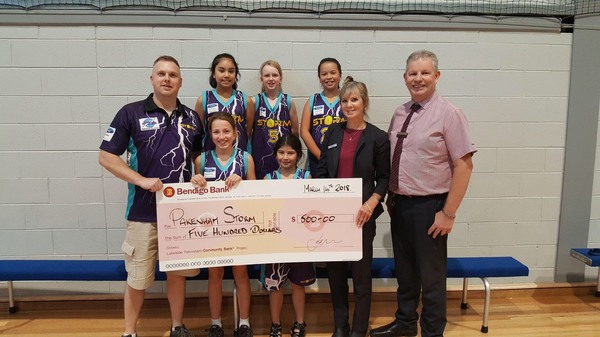 By Russell Bennett
One of the local area's newest basketball teams is making waves for its simple motto: Everyone is welcome.
The Pakenham Storm Basketball club plays at the Cardinia Life Stadium, and from its inception just a few months ago has already signed up 30 players.
The brainchild of local police officer Steve Butler, the Storm caters to young players of all experience and ability levels, or personal backgrounds.
With Under-12s and Under-14s sides already entered into the winter season, the club is giving local kids from all walks of life the chance to play, whether they have a disability or their families are experiencing some kind of financial hardship.
"I wanted to make it an easier exercise for those people to get involved in the game," Steve said.
"That was where the idea originally formed, so we've looked at those people and I've got a couple of young people who have intellectual disabilities and those types of things who've been turned away from other clubs. They just want to be part of a team environment."
The Storm was originally only going to have two teams, but that number has already jumped to four in a short space of time.
The Lakeside Community Bank has also jumped on board, providing their support to the club by way of a $500 cheque to help with their expenses for their inaugural season.
"We like to get involved in the community – whether it's sport, education, or whatever it might be," said Lakeside Community Bank branch manager Campbell Connell.
"It was a good opportunity to help the kids, especially with Steve's concept – kids who're maybe not as well off as some others in the community.
"If we could help him out with some funds to keep his fees down and get more kids involved, that's really why we want to get involved."
While the club is still fielding enquires – particularly on social media – registrations have closed for this winter season.
"We've had a fantastic response," Steve said.
"We've had other people wanting to help sponsor as well, so we're just doing what we can to try and keep the fees down and hopefully build on that.
"We've had a moto that we don't want to say no to anyone, regardless of what background they're from.
"We want to try and include everyone and get them to be part of a nice, big happy family so to speak."
For more, search for 'Pakenham Storm Basketball Club' on Facebook.