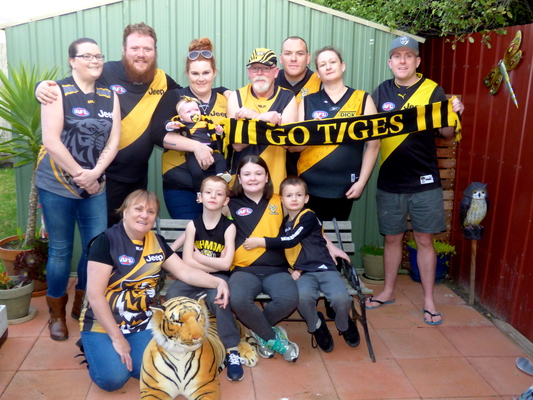 Tiger fever is set to reach breaking point in Cardinia Shire.
This year's AFL Grand Final champion Richmond has announced the premiership team will be visiting Beaconsfield's Holm Park Recreation Reserve for an open training session.
Fanatics can watch their beloved team in action from 5pm on Tuesday 19 December.
In addition, the free event will offer the opportunity to purchase merchandise and memberships, and attendees can buy food and drink on-site in support of the Beaconsfield Football Club.
Cardinia Shire Mayor Collin Ross said the event was an affordable, family-friendly way for fans and local kids to meet the players face-to-face and see them train without having to travel into the city.
"We're thrilled to be welcoming the Tigers back to Cardinia for their pre-Christmas training session," Cr Ross said.
"It's the perfect opportunity for families and fans to kick back and relax in the midst of the busy festive season."
As part of the visit, children will have a once-in-a-lifetime opportunity to be put through their paces by the premiership players as part of a junior football clinic.
Richmond CEO Brendon Gale said the club had a strong presence in the shire.
"The players will train, selected players will sign autographs and the group will host a children's clinic in what will be a family friendly evening at Holm Park Recreation Reserve," Mr Gale said.
"The club partnered with Cardinia Shire Council in 2012 and we actively work together to bring the community together using football through various programs, events and community engagement initiatives."
Early registrations for the junior clinic are encouraged because places are limited.
Registrations for the junior football clinic can be made at https://richmondfc.formstack.com/forms/christmas_in_cardinia.