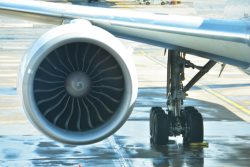 By Bonny Burrows
The State Government will not purchase land in Kooweerup for a third Melbourne airport, contrary to media reports.
It was reported across several metropolitan news publications on Tuesday that the government had pledged to buy land for a new airport, likely to cost $5 billion, in the next five years.
It was also speculated air services in the South East would begin by 2030, with the airport cited as "a key feature" of the government's Plan Melbourne 2017-'50.
However, the State Government said it had made no such commitment.
A spokesperson for Planning Minister Richard Wynne said Plan Melbourne was a blueprint for population growth, and included "early planning works" for a third airport in the event one was needed in the future.
Star News understands a South-East airport has been on the state's radar since 2002, but development would only occur if warranted by demand.
It is also understood any land for a potential airport would not be purchased by the government or through state funding, but rather through the private sector.
However, Plan Melbourne does recommend the government preserves the future option of another airport through "incorporating planning protection for flight paths and noise contours, and the alignment for a connection to the rail line at Clyde".
The government spokesperson said the project was not yet needed, but signalled planning was on the cards.
"Melbourne Airport and Avalon Airport still have capacity to take more flights, but nevertheless we won't make the same mistakes Sydney has made," the spokesperson said.
"We need to plan ahead for aviation to avoid being blind-sided as Victoria grows."
Cardinia Shire Mayor Brett Owen said council welcomed a State Government commitment to identify and select a suitable south east region location for an airport.
"Our region will continue to experience significant growth over the coming years, and SEM (South East Melbourne Group of Councils) believes the development and operation of an airport would be a major economic and employment driver for our communities," councillor Owen said.
City of Casey Mayor Sam Aziz said there had been discussion about a possible airport in the Casey-Cardinia region for more than 40 years.
"There would clearly be economic benefits to the Casey-Cardinia region by the establishment of the proposed airport," councillor Aziz said.
"Not only would it be convenient for residents, but it will also generate local jobs and investment in the region."
Cr Aziz said the City of Casey looked forwarded to more information about the proposal from the State Government in the future.