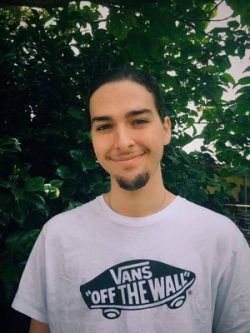 By Victoria Stone-Meadows
A LUCKY student from Korumburra has been awarded a $5000 scholarship and will be one of the first to study at Federation University's brand new Berwick Campus.
Nicholas Mann accepted an offer from the university to study a Bachelor of Business at the campus when the doors officially open in the next few months.
Nicholas has led a colourful life in his time as school captain at Korumburra Secondary College, including reforming the school's student representative council, playing drums in the school band and working as umpire and assistant coach of the local hockey team.
Nicholas managed to complete his Year 12 studies despite living with Dysgraphia, a disability affecting his ability to handwrite notes.
As such, this scholarship has allowed Nicholas to purchase a new laptop so his University work will be more accessible and he can enjoy his time learning.
Nicholas said the scholarship money will mean he can replace his old laptop and get on with his degree.
"My current laptop is five years old and is on its last legs," he said.
"It was a real challenge using it during VCE. It couldn't survive the amount of study I can expect at FedUni."
He also said the scholarship would mean a lot to him, being able to focus on his learning and not have to look for part time work to be able to get the most out of studies.
"I'm so grateful to Federation University Australia," he said.
"I don't have to stress about finding more money as I now have the means and the time to buy a computer that will cope with the demands of my studies."
FedUni will provide 15 courses at the current Monash University Berwick Campus under a deal announced in July 2016.
FedUni will progressively move into the Berwick Campus and will take full control of the site in 2018.