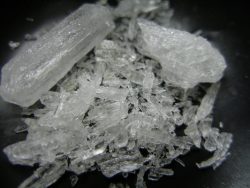 By Aneeka Simonis
A PAKENHAM man was charged with drug and weapons offences following a search warrant executed by police last week.
Several others are likely to be charged on summons with drug offences.
On Friday 16 December, police swooped on a Howie Road, Pakenham, home after securing a search warrant.
They charged a 38-year-old Pakenham man with possession of amphetamines and possessing a firearm as a prohibited person.
He was bailed to appear at the Dandenong Magistrates' Court on Thursday 22 December.
Police said others were interviewed and will likely be charged on drug offences.