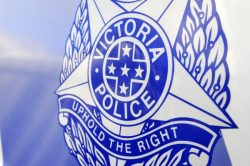 By Aneeka Simonis
POLICE are investigating a bizarre assault in the doorway of a Pakenham victim's home.
At about 5.25pm on Sunday 18 December, a 53-year-old Pakenham man responded to knocking at his Naples Way front door.
He was met by a Pacific Islander male aged in his 20s, who told the victim "I have a message for you" before punching the victim in the head.
Police said the offender did not try to get into the Pakenham man's house, instead he walked back to a readied getaway car and drove away.
Police said the offender was wearing a black hoodie, and was seen leaving the scene in a silver Mazda.
Anyone with information is urged to contact Crime Stoppers on 1800 333 000.