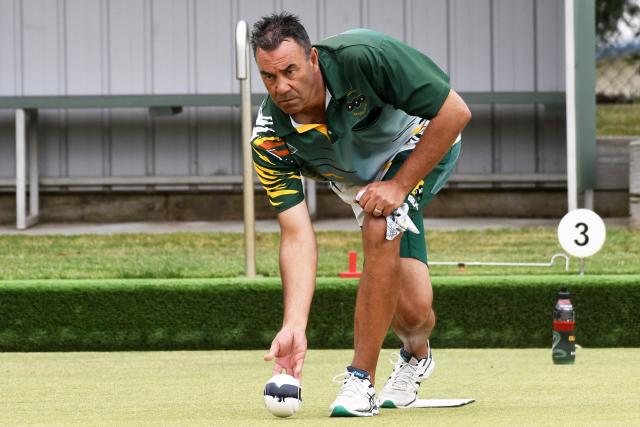 BERWICK BOWLS
SIDE 1 – Division 1 Section 4
Def by Clayton 2 (Home) 67-91 (2 points)
After a fantastic win away against Mulgrave 1 last week, the ones were up and about taking on the winless Clayton 2 at home! Early wins are paramount this season, with many departures from the top side, the pressure to bank wins early is going to be the difference. Clayton 2 hadn't won a game but their personnel does not match the win/loss record, with seasoned Premier Division bowlers in their second side this was always going to be a tough game. At the break, the away side had all the momentum across all four rinks. The ones needed to come out firing and although they tried hard to add the pressure it was only the rink of John Horwood, Andrew Bunnell, Jeff Parker and John Rich that added points to the ladder with a 21-18 win. Ed Wilson's rink fought out an 18-21 loss all day and Hodgson and Manifold couldn't narrow their deficits of 14 and 10 respectively. It may be time for some movement by the selectors as the current make up sees the top side with only the one win from four starts. As we said, early wins are the key and at the moment the ones aren't playing well enough, so changes need to occur! It could be a long night for the selectors this week. Pakenham away, on their quick back green, doesn't get any easier either so no predictions and fingers crossed the ones can lift their game, and fast.
SIDE 2 – Division 2 Section 8
Def by Narre Warren 1 (Away) 125-54 (0 points)
Ummm! I'm not really sure what to say about this one other than the favourites for the section belted our twos on Saturday by a whopping and ridiculous 71 shots! Like the ones, the twos are only one win from four starts and 71 shots is one of the biggest losing margins we've seen at the club for a long time! Edithvale at home this week; who has two wins to date but similar percentage, so the twos need a miraculous turn around in form. Take nothing away from the favourites Narre Warren who've been pushing Division 1 for a few years and are always the best home and away team in Division 2. They're a strong team but 71-shot loss is not acceptable and we hope to see many of the clubs top 32 on the greens practicing this week.
SIDE 3 – Division 3 Section 8
Def Beaumaris 2 (Home) 102-47 (18 points)
Thank heavens the threes gave us something to smile about on Saturday night! A resounding 55-shot win against a strong Beaumaris 2 at home. Ron Lake's rink (19 shot win) and Bill Stilo's rink (18 shot win) were the picks of the side but getting all four rinks up now puts the threes in a great position. They now sit second on the ladder and take on Mulgrave 2 who has yet to drop a game in the top of the table clash at Mulgrave next week. The ladder is cluttered from second to sixth so it's important the threes compete well and give themselves a big chance.
SIDE 4 – Division 4 Section 8
Def by Cranbourne 3 (Home) 69- 85 (3 points)
The fours actually battled this one out all day with a win and draw on two of the rinks. Paul Hunt's rink unfortunately lost some key ends when the whips were cracking, but overall an encouraging performance albeit at home with the home green advantage. This week coming, with two wins each and the same shot differential, the fours take on Cardinia Waters 1 away which is a must win to put a gap in the bottom half of the table.
SIDE 5 – Division 5 Section 8
Def by Pakenham 3 (Away) 120- 52 (2 points)
Well this one doesn't read well either this week with another massive loss of 68 shots against the arch rival Pakenham 3! Congratulations to John Kleverlaan's rink including Darcy Guest, Marg Jorgensen and Vyvian Fisher who managed a win on their rink! Shot selection, experience and communication is the key when having a tough day and the fives need to work on this during the week to ensure these types of results are not a habit. 68 shots across three rinks is an average losing margin of 23 shots! Sometimes, you may get away with one rink going down by that much, but not three. Luckily for the fives they still stay in touch with the top four, sitting fifth, equal with Keysborough, who they take on this week at home but their shot differential has now taken a massive hit at -82 which is the worst in the club at this point. Lots of practice is needed this week for the fives to get back to being competitive this week.
SIDE 6 – Division 6 Section 8
Def Parkdale 3 (Home) 88-80 (14 points)
Well done to the sixes this week. Taking on the third side from Parkdale and getting the win is a fantastic result and, along with the threes, gave us something to stay positive about this week. A huge 25-shot win by Terry Wood, Kevin Fewster, John Stoker and Helen Adair's rink set the win up for the day and we managed to take away 14 points and jump into fourth spot on the ladder. They are only two points behind Cheltenham 4 who they take on away this week, which should suit our Wickers on the nice, fast-paced grass of Cheltenham. Well done again sixes and keep up the good work.
SIDE 7 – Division 8 Section 4
Def by Glen Waverley 4 (Away) 37-72 (0 points)
Yet another big loss for the weekend, this time by the sevens! Only three rinks are played in Division 8 so an average loss of 12 on each rink saw us walk away from Glen Waverley with zero points. With one win from four outings so far the sevens need some confidence to get back up the table and on the winners' list. Could this week be the week? Hosting Keysborough 5 at home who is yet to have a win; this is the best chance for the sevens to creep up the ladder and gain some confidence. Percentages are ok for the sevens at the moment so a few wins will see them right in the mix but they can't afford the big losses across any of the rinks and again, more practice may see some more pleasant results.
SUMMARY
A pretty harsh but fair write up this week. Like any sport, the more we work on our strengths and weaknesses, the better we become at them. Walking out on a Saturday without it will not see improvement, nor will it provide confidence, so it's important that we see many and all out on the greens practicing their craft this week so we can stay positive and competitive throughout the season. We are a proud club and need to display that on a Saturday out on the greens.
-John Rich-