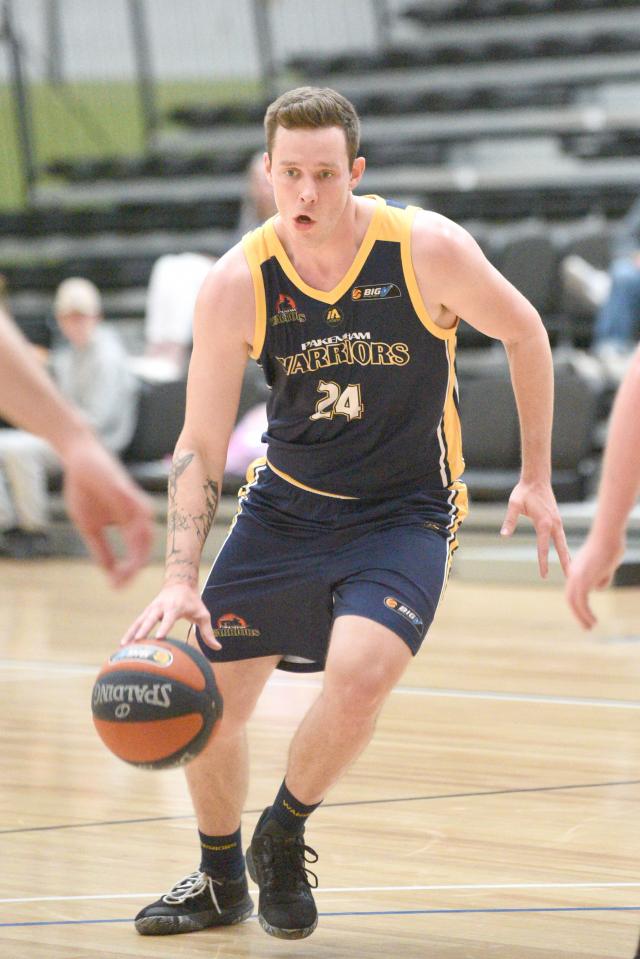 By Jonty Ralphsmith
Two losses on the weekend to Pakenham's championship women's team has effectively ended its bold finals hopes in its first year in the top division of Big V basketball.
After winning five of their first nine games, the Warriors have now lost their last five to sit seventh in the eight-team competition, and three wins outside the top four.
Their assignment on the road against the table-topping Wyndham was always going to be difficult, and was made more so by the absence of import Haille Nickerson.
The Warriors were never really in the contest.
A 29-12 opening quarter set the scene for the home team, who ran out 40-point winners, 103-63.
Anastasia Williams and Keeley Patterson scored 11 points each for the Warriors, with Williams completing her double-double with 16 defensive rebounds.
Ebony Sans had 10 rebounds in a quest to limit the damage.
A loss to Chelsea the following day was harder to take, as Pakenham was in the game against a team below them on the ladder…before losing in overtime.
The Warriors were up by six at halftime, before Chelsea pulled it back to level-pegging at three-quarter time.
The gridlock was unable to be broken at the final siren.
Pakenham did not trail in the last four minutes of regulation time, but two successful free throws to Chelsea in the last 10 seconds evened things up before it went to overtime.
New-import Williams produced the highlight of the day, showing her talent by scoring 23 points and recording 16 rebounds.
Tarryn Wilkin scored 14 points to offer Williams some great support.
The Division Two men's match also went to overtime, but the Warriors emerged victorious by five points – 111 to 106 in a top-of-the-table clash against Gippsland.
After trailing at the first break by 12 points, the Warriors won the succeeding three quarters to send the game into overtime.
Due to some outstanding performances Pakenham did not trail for the last four minutes of the extra period.
Joe Davis (36 points, 8 rebounds) was enormous for the Warriors, while double-doubles to Joshua Dow (26 points, 10 rebounds) and Alistair Parker (22 points, 12 rebounds) also played key parts in the end result.
In Youth League games, the Division One women's team came from behind at three-quarter time to defeat Collingwood 62-59 at Collingwood College.
Tyla Scorah was the star of the show for the Warriors, banging in 18 points to go with 11 rebounds, while 13 points to Rhiannon Gallagher were also important.
In Division Two men, the Warriors had a comfortable victory over Sunbury.
The Warriors had many contributors to the 92-69 scoreline, with a double-double to Michael Johns (16 points, 14 rebounds) at the top of the list.
Josh Norton (16 points), Jarrad Small (11 points) and Jackson Grey (10 points) were also crucial cogs in the victory.
THIS WEEK
CHAMPIONSHIP WOMEN
McKinnon v Pakenham – Saturday 7pm
DIVISION TWO MEN
Mildura v Pakenham – Saturday 8pm
YOUTH LEAGUE ONE – WOMEN
Pakenham v Geelong United – Saturday 6pm
Wyndham v Pakenham – Sunday 1pm
YOUTH LEAGUE TWO – MEN
Pakenham v Mornington – Saturday 8pm