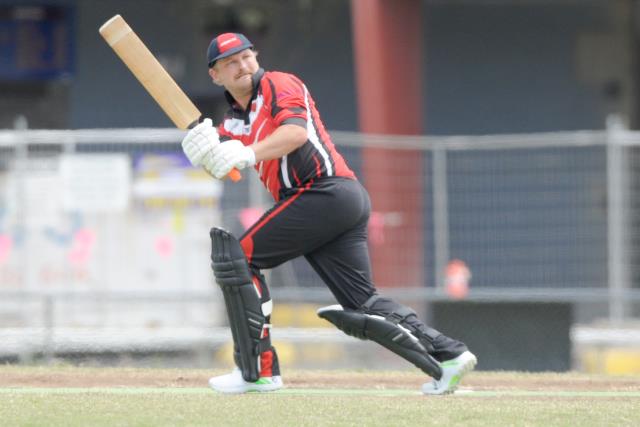 By David Nagel
The long and winding journey of the WGCA Premier Division season reaches a critical juncture on Wednesday when premiership fancies Tooradin and Cardinia collide in an Australia Day blockbuster at Westernport Oval.
Tooradin – searching for its first top-flight flag since 2013 – and Cardinia, the reigning premiers, are set for a thrilling contest in a season-defining game for both clubs.
If the Seagulls win they basically assure themselves a top-two position and all the associated trimmings that come with it.
A home final, a double chance…these are massive prizes on offer.
Tooradin skipper Cal O'Hare acknowledges that the stakes are high against an opponent searching for a similar success story this year.
"Being Australia Day, a public holiday, it should be a big day for the club and it's also a huge game against a high-quality opponent," O'Hare said.
"They had a couple of guys out last time, so we're looking forward to taking on the reigning premiers at full strength, with Jake (Prosser) and (Nathan) Volpe coming back in, so it will be a great challenge."
The Seagulls triumphed over the Bulls in round six – with Prosser and Volpe missing – and have recently split games with top-of-the-table Kooweerup to shrug aside any doubts that they are a genuine premiership contender.
"To have that record (3-1) against the best sides would be good but there's plenty to play for as well, the double chance, the home final, there's a lot up for grabs.
"It would be good mentally to beat them twice and set up the rest of the season."
Cardinia will certainly be no pushover, with Prosser's inclusion massive considering his reputation as a ruthless performer who loves to deliver on the big stage.
The Bulls' skipper…well he is under no illusions as to the importance of Wednesday's contest. The Bulls face Kooweerup immediately after the Seagulls – a massive test for last year's best in the business.
"It's huge, and this one is probably the more important of the two games to be honest," Prosser said.
"I think we visualise Kooweerup as our biggest threat, but Tooradin, and even Pakenham, have to be thrown into that sentence.
"This game is huge, if we want a top-two spot we can't afford to lose it…we can almost kiss it goodbye if we do."
The first ball of the huge clash between the Seagulls and Bulls will be delivered at 11am.