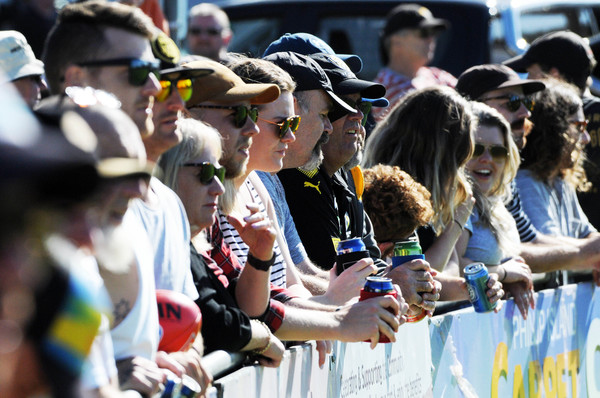 By sports editor Russell Bennett
There is a genuine fear shared among some West Gippsland clubs that they'll have little to no control over key changes made to their football netball competition moving forward.
With the G25 review looming large as Gippsland football and netball clubs are also dealing with the coronavirus pandemic, West Gippsland's clubs appear united in their want to stay together as a collective beyond 2020.
In June last year, AFL Gippsland received a letter co-signed by the WGFNC club presidents that reinforced their collective position.
Effectively, the clubs made it clear they wanted a period of stability in what is still a new, developing competition.
There have been a number of changes made to the WGFNC since its first season, 2017.
The Gippsland 2025 Strategic Plan – or 'G25' as it is known – was announced in July last year.
The draft report was released in March this year and was prepared by ColganBauer, a company engaged by AFL Victoria to conduct a review into how to best structure local football and netball in the region moving forward.
The report was structured into three key areas: 'playing the game', 'growing the game', and 'running the game'.
The very first 'playing the game' recommendation was to restructure three of Gippsland's senior competitions. It proposed moving two clubs from the WGFNC into the neighbouring Alberton league – the prospect of which has caused no end of angst from the southern-based WGFNC clubs.
Some of that angst was caused by WGFNC bylaws potentially being overruled by AFL Victoria. Under rule 4.7 of the WorkSafe AFL Victoria Country Rules and Regulations – referring to AFL Vic Country Reviews – it states that recommendations are required to be accepted, and any appeal would be heard by AFL Victoria.
Effectively, AFL Victoria engaged ColganBauer to conduct G25, and it's AFL Victoria that would hear any appeal against the recommendations.
Richard Black, AFL Victoria's head of south eastern Victoria – which includes the Gippsland region – told the Star News that "G25 is an independent piece of work conducted by ColganBauer, which we anticipate will provide a broad range of recommendations relevant to a number of stakeholders.
"Any recommendations made by ColganBauer would be made independently of the WorkSafe AFL Victoria Country Rules and Regulations".
Black also added that: "All affiliated leagues (such as the WGFNC) and clubs across the state are bound by the WorkSafe AFL Victoria Country Rules and Regulations, as per their Affiliation Agreements".
Given the current coronavirus restrictions in place, the previously arranged 'town hall' style meetings for the Gippsland football and netball community to provide their feedback on G25 will now be conducted via online webinars on either 11 or 12 May.
It's understood questions must be sent in writing in advance.
Nar Nar Goon Football Club president Mick Keane said there is "too much at stake" for the meetings to be held as webinars without detailed discussion amongst the clubs.
"My take is that whatever the review announces or prefers, the clubs will have no real say in it – it'll be done," he said.
"That bylaw (WGFNC bylaw 2.1.3, which states "a special resolution will be passed if at least 75 per cent of existing members vote in its favour") is basically null and void when it comes to the recommendations by AFL Victoria. Whatever they say will go.
"It's people from afar making decisions that impact us, when they don't even know the area.
"It feels like we're being dictated to by people who don't know the region and, even more worryingly, club football and netball."
Inverloch Kongwak president Peter Butcher said he was told at a recent meeting that the WGFNC bylaws wouldn't stand up against the AFL Victoria Country Rules and Regulations.
"It just pisses us off because when we went into West Gippsland for 2017 we were told there'd be no changes in the first three years at least, and within those three years there's been constant change," he said.
"It makes it hard to trust a word they say."
Butcher said it's more crucial than ever that the WGFNC's clubs remain united.
"If we do that, we'll be sending a really strong message," he said.
"None of our clubs want to go back to Alberton.
"They've hardly got any juniors – which is a massive issue."
Butcher is one of a growing number of leaders within the wider Gippsland region who would welcome the idea of forming their own body to oversee their competitions and leagues.
"For us to have any control at all of our own destiny, it's something we should definitely be looking at," he said.
"The way AFL Victoria is pushing things, it seems like we'll just be told what's happening and we'll have to put up with it."
The consensus view is that – if the recommendation was adopted sending two clubs back to Alberton – Dalyston, Kilcunda Bass, Korumburra Bena, or even Inverloch Kongwak would be among those most likely in the gun.
Tooradin Dalmore president Lee Jones said his club would "much prefer" the current WGFNC stays the same – "if it was to no detriment of other leagues".
"It's a united group of clubs in West Gippsland, and we've got a wonderful competition," he said.
"We want to keep building as a strength of the region."
Jones said he was "all for" the concept of multi-divisional, promotion/relegation competition – provided it didn't mean the northernmost clubs in the WGFNC were faced with the prospect of having to travel to the far reaches of what is now the Alberton league.
But he was also quick to point out that the coronavirus had changed the landscape for all clubs.
He suggested there was some merit in slowing down the G25 review, given the changes being experienced by Gippsland clubs during the coronavirus pandemic.
"You can't rush decisions like this," he said.
"They're too important."
But, ultimately, Jones said – while it's imperative the clubs are genuinely listened to – a higher body should still make a considered decision.
Kilcunda Bass president Shea Eden said he felt a move for the Panthers back to Alberton would "absolutely ruin" the club.
"We'd back any other club in their push to stay in West Gippy, and we'd like to think they'd do the same for us," he said.
"You'd expect every other club to get behind these clubs that are looking down the barrel of this – to get behind them and support them.
"No one wants to see the situation Alberton is in, it's really sad, but it's not going to help by sending a couple of us that way."
Eden made a number of points very clear when it comes to the precarious situation his club is in.
"AFL Victoria has engaged ColganBauer to conduct the G25 Review independently of itself," he said.
"Nowhere in their backgrounds is there any sign of experience and any intimate knowledge of country football and netball, and country life. We ask AFL Vic for transparency in providing our clubs and league a copy of their brief, along with the fee that organisation is being paid.
"Under the current, ongoing pandemic (where) no one really knows when and how it ends and what things will look like in the coming years, it is both unsettling and unnecessary for our people to be put in the middle of this emotional matter at a time when common-sense would tell anyone willing to listen to put any thoughts of reviews and investigations off until 2025 and let things really bed themselves in."
The Star News understands a survey was sent out to all Gippsland clubs last week to gauge their thoughts on a potential return to play in 2020.