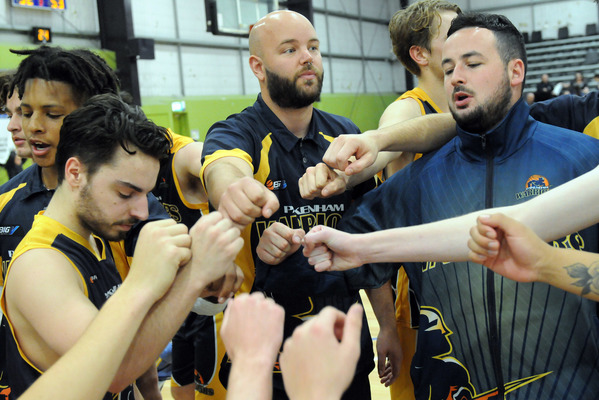 By Mark Paxton
The Pakenham Warriors Youth League 2 men had a dominant weekend of Big V basketball, defeating Mornington on Saturday night, 97-44, before backing it up on Sunday by demolishing Whittlesea, 101-68.
Austin Shelley was the standout, scoring 26 points in the second game, including six triples. The two wins have Pakenham sitting number one on the ladder with an 11-1 record.
The Division 2 men had a tough win at home against Sherbrooke, 98-90. Daniel Steen was outstanding with 29 points, while Trent Lee had a double-double with 13 points and 10 assists.
Coach Brent Russell wasn't thrilled, but was happy to get the win.
"We played 15 minutes of basketball," he said.
"Credit to Sherbrooke for making it a game."
The Division 2 women had a struggle offensively and it hurt them, losing to Mornington, 57-53. It's just their second loss of the season, with the first one also coming against a tough Mornington team. Stephanie Pal was the only spark for the women, recording a double-double of 16 points and 13 rebounds.
Coach Simo Pajdic wasn't happy to say the least after the game, saying the women have a lot of room for improvement.
The Youth League 2 women's struggles continued in front of a big home crowd supporting the girls. The 93-71 loss has Pakenham sitting 3-8 on the season.
Once again, Alahna Arnason was the one positive for the game for the Warriors with 18 points and 14 rebounds.
Head Coach Matthew Innes was blunt with his statement after the game.
"The Youth League women have lots of issues that need sorting out," he said. Despite this, the girls will be looking to turn a corner and hope the crowd can continue to come out to support them.