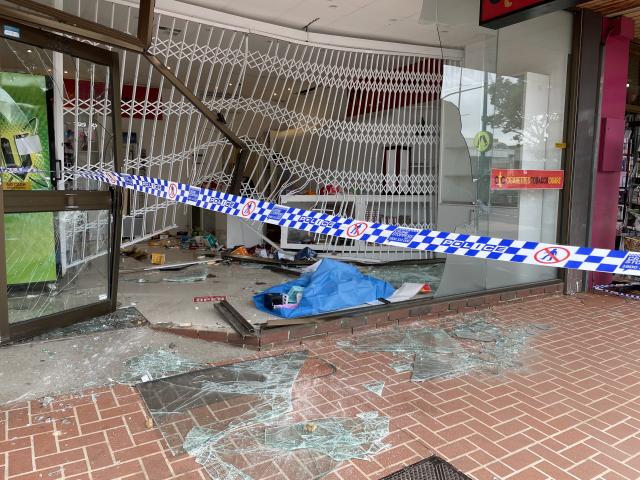 The owners of the Pakenham Tobacco Shop woke up to a devastating scene on Monday morning after their small business was targeted by thieves in a ram-raid overnight.
The shop's crumpled security gates, smashed glass and debris were strewn across the footpath on Main Street on Monday 17 January, after a vehicle ploughed into the business and ransacked the shop in the early hours of the morning.
Detective Acting Senior Sergeant, Chris O'Brien, said that the ram-raid had occurred at about 3.20am on Monday and the culprits had caused "a significant amount of damage" to the store.
He said that while the investigation was still ongoing, police believe it may be connected to a number of other similar incidents in the area.
"It's still an unfolding investigation, but it's possibly linked to a series of other ram-raids across the eastern suburbs," Detective O'Brien said.
Locals looked on in disbelief at the wreckage left behind by the thieves that morning.
As the owners began cleaning up the mess, onlookers shared their disappointment and sympathy, with one stating it was a "shocking" attack and the last thing the small business needed right now.
The police investigation is underway, and anyone with information is urged to contact Crime Stoppers on 1800 333 000 or make a confidential report at crimestoppersvic.com.au