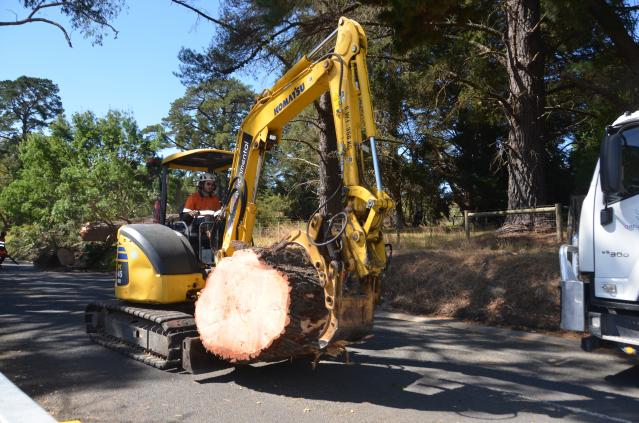 Motorists in Nar Nar Goon North were lucky to escape the path of an enormous falling tree on Wednesday afternoon, after the pine came crashing down on Bessie Creek Road.
It's believed that the huge tree, which fell on Wednesday 12 January just near the corner of Moore Road, came down due to strong winds – but thankfully missed any passing motorists.
Emergency services were quickly alerted to the road blockage in the early afternoon and got to work clearing the debris.
SES crews attended the scene along with the fast-acting Antler Environmental tree removal team, while police officers managed traffic in the area.
Locals jumped on the Facebook Nar Nar Goon Noticeboard to alert people of the incident and avoid the area if possible.
An excavator and chainsaws were brought in to quickly remove the large logs and by 5pm, Bessie Creek Road was cleared for traffic usage once again – a great job by all involved!