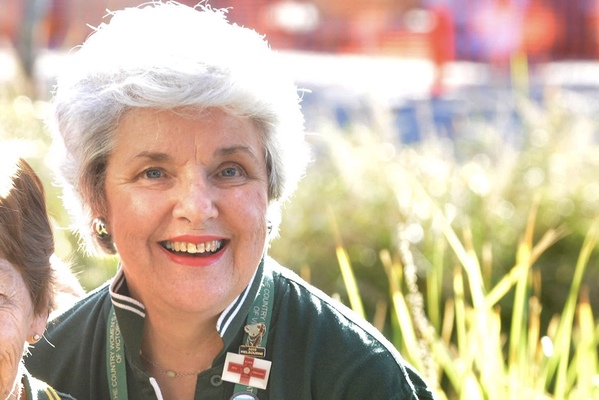 By Shelby Brooks
A 55-year-old Caroline Springs man has been charged with two counts of murder following the disappearance of Russell Hill and Carol Clay from the Wonnangatta Valley in March 2020.
The former Jetstar pilot has been in police custody since he was arrested by detectives from the Missing Persons Squad with assistance from the Special Operations Group at a campsite at Arbuckle Junction on Monday 22 November.
The man's residential property has also been searched.
The man made no application for bail while facing court in Sale Friday 26 November.
His next appearance will be 31 May 2022.
Assistant Commissioner Bob Hill said there was a mix of emotions among investigators.
"Investigators are relived but they appreciate there is more work to be done," he said.
"They are also fatigued, it has been a long haul, 20 months in fact, of commitment and dedication which has been extraordinary.
Commissioner Hill said Thursday 25 November, detectives identified a crime scene within the Great Alpine Area.
"Our efforts to locate the remains of Russell and Carol continue," he said.
"Forensic specialists will commence searching in that area in the coming days.
"We are hopeful this arrest brings us a step closer to providing the answers the families have been desperately searching for and richly deserve."
Police are still searching for a rusty silver/blue 7×5 trailer with off road wheels that was attached to the Nissan Patrol, which was seized by police when the man was arrested on Monday.
"This trailer remains outstanding and police are keen to talk to anyone who purchased or received a similar trailer particularly during the period of March to July last year," Commissioner Hill said.
"We believe the trailer was sold on Gumtree."
Commissioner Hill said investigators had adopted "unique investigative techniques" which culminated in Monday's arrest.
That has included interviewing numerous persons, inspecting vehicles and analysing data.
"In mid-2020 our investigators from the Missing Persons Squad established Mr Hill and Ms Clay were deceased," he said.
"The investigative efforts relating to this matter, particularly by the Missing Persons Squad, have been extraordinary.
"The investigation has also been supported by a range of specialist units and local police, as well as several external agencies.
"Finally, we would also like to thank the media and members of the public who have provided assistance during the course of this investigation."