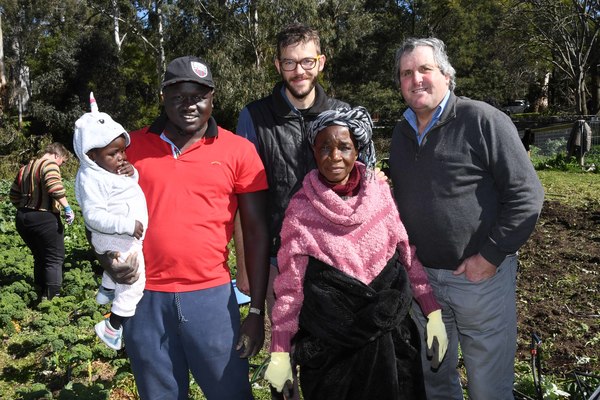 By Gabriella Payne
Celebrating fresh produce is what Pakenham's Limebox Cafe does best, and on Saturday, they'll be hosting an extra special fundraising feast!
Between 6-8pm on Saturday 27 November, the community-minded cafe will be a hive of activity as people from across the Cardinia Shire come together to support the local United African Farm (UAF) with a feast of fresh food.
The 'Long Farm Dinner' will be a celebration of the community who congregate at the United African Farm in Pakenham, to prepare beds, sow seeds and plant cool climate crops that complement their traditional culture and cuisines.
100 per cent of the profits from the evening will be donated to the UAF, enabling this community to continue sharing their cultural knowledge and traditional methods of food production – and in the process, strengthening and diversifying food sovereignty for Cardinia Shire.
Key farmers and partners from UAF will speak at the event and share their stories and aspirations, including agricultural scientist Thuch Ajak, founding UAF farmer Mama Queyea Tuazama and Asylum Seeker Resource Centre (ASRC) director, Abiola Ajetomobi.
Guiding the conversation on the evening as the event's MC will be Cardinia Shire's farming and food systems go-to guy, Max Godber (from Pakenham's Living & Learning Centre).
Other speakers on the night include Mariam Issa, a talented chef, author and board member of ASRC (among other things) who has just joined the UAF team.
While guests feast on delicious East African food at the fundraiser, Ms Issa will share her experience of arriving in Australia from war-tone Mogadisho, relocating not only a young family of six, but also forging her Australian career at the same time.
Spots are limited due to Covid restrictions, so be sure to get in quick if you're interested in supporting this great cause.
For more information about the 'Long Farm Feast', head to events.humanitix.com/long-farm-feast