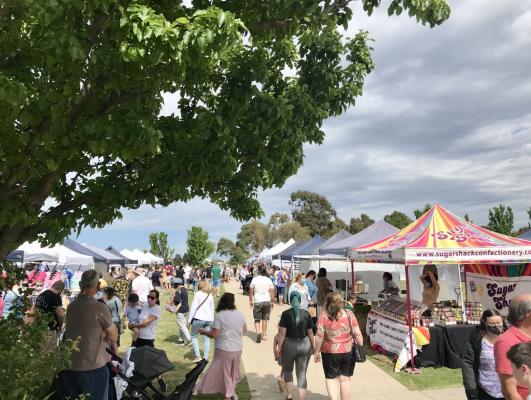 By Gabriella Payne
After a year of ups and downs, things are steadily getting back on track and it's great to see our beloved local markets starting to pop up in the area once again.
With weather permitting, the Lakeside Market Pakenham will be making its first appearance since lockdown this Sunday 21 November – and locals are eager to browse the wide range of goods on offer.
The market's revival this coming Sunday is set to be a hit, with local makers and creatives filling up each and every stall holder position available.
Paul Harvey, the owner of Unrivalled Events and organiser of the Lakeside Market, said that hopefully the sun poked it's head out on Sunday, as the community were eager to come and support local makers after a tough year.
"This will be our first market back in Pakenham for this season and the response has been really good on Facebook so far," Mr Harvey said.
"We held the market at Lakeside last season from December through to March, and it proved to be really popular with the locals, so we're excited to be back again this year.
"Hopefully the weather holds out for us on Sunday – but we'll see how we go!" he said.
The monthly market, held on the third Sunday of every month (except December, when it is held on the second), features a wide range of stallholders offering everything from homemade preserves to jewellery, fashion to dog treats – and so much more!
Mr Harvey explained that the Lakeside Market is made up of two separate areas, that showcase a wide variety of locally made goods.
"There are two areas to the market; one is out the front of the Cardinia Cultural Centre on the lawn, and the second part is near the Ampitheatre overlooking the lake, and most of our makers are down there," he explained.
Mr Harvey said that the market would feature stalls, street food and drink trucks, a games section for the kids and a live singer as well.
Held between 10am and 2pm on Sunday, everyone is welcome to come along – so make sure you check it out this weekend!
For more information on the market, head to https://www.facebook.com/LakesideMarketPakenham/