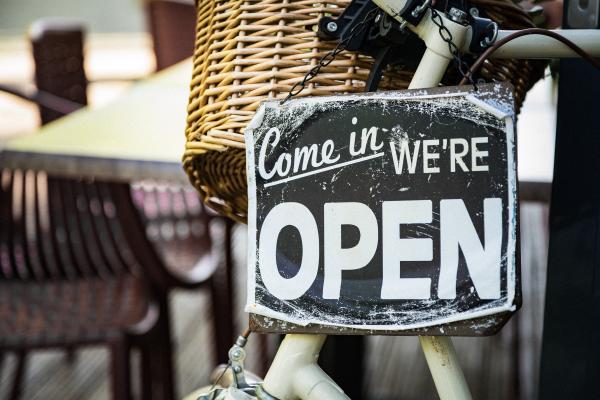 By Gabriella Payne
Victoria's regional communities had something to smile about today, as Premier Daniel Andrews announced that their lockdown restrictions would be lifted once again.
From 11.59pm on Thursday 9 September, the five reasons to leave home will be removed for all regional Victorian communities, except for Greater Shepparton.
The 5km rule will also be a thing of the past.
There will now be no limit on the distance regional Victorians can travel from home – other than restrictions on entry to metropolitan Melbourne.
The 'authorised worker' list will no longer apply in the regions, meaning most businesses and venues can reopen with capacity and density limits.
While office workers in these communities will be able to return up to 25 per cent or 10 people (whichever is greater), workers will still be encouraged to work from home if possible.
Regional schools will reopen for onsite learning for prep to grade two and year 12 students who live in regional Victoria, while remote learning will remain for all other levels (however onsite supervision at schools remains available for vulnerable children and children of essential workers in all year levels).
Funerals will be permitted for up to 20 people and weddings will be permitted for up to 10 people, plus those required to conduct the service.
However, if people from Melbourne are in attendance, stricter limits will be in place for both weddings and funerals.
Restaurants and cafes will be able to reopen for seated service with patron caps.
It will be a similar situation for retail, hairdressing, entertainment venues and community facilities, who will also be allowed to open in line with density limits and patron caps.
Masks will continue to be required indoors and outdoors, apart from private residences, unless an exception applies.
At his Wednesday morning press conference, Mr Andrews said that all Victorians were doing an incredible job of keeping one another safe and while metro Melbourne and Greater Shepparton were still managing serious outbreaks, case numbers in the rest of regional Victoria had remained low, making it possible to ease restrictions.
"While this is fantastic news for most of regional Victoria, we're encouraging everyone in these areas to keep up all the Covid safe practices and most importantly, keep coming forward to get vaccinated," Mr Andrews said.
With the threat of Covid just a stone's throw away (in both NSW and Melbourne), Mr Andrews urged regional Victorians to open up safely and cautiously.
Businesses that are open in regional Victoria – such as restaurants or beauty services – must check the IDs of everyone they serve, to limit the risk of the virus spreading from these neighbouring outbreaks.
Victoria Police will also be significantly expanding their operation along the metropolitan border to protect regional Victoria.
Police will be out in force in regional areas, conducting spot checks to ensure people from metropolitan Melbourne are not in the regions, unless for authorised reasons.
The fine for breaching the Chief Health Officer's directions is $5,452.
For more information on the eased restrictions, call the coronavirus hotline on 1800 675 398 or visit www.coronavirus.vic.gov.au