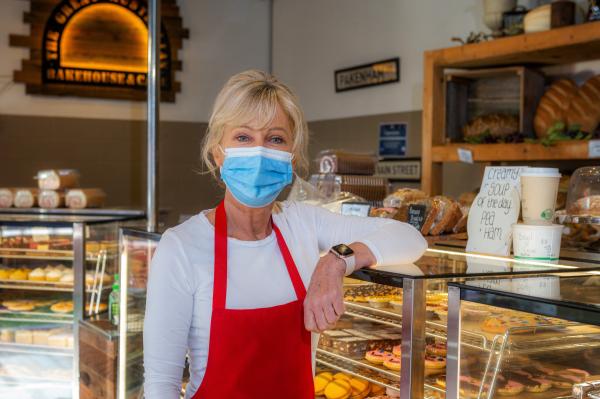 By Shelby Brooks
Freshly baked bread has never smelled so good for the staff at The Great Australian Bakehouse in Pakenham.
The bakery was back in business Wednesday 21 July after closing for two days due to being listed as a tier two Covid-19 exposure site.
Owner Lyn McLatchie said it was the best feeling to be back to normal after what had been a stressful two days.
"We're just grateful to be back open," she told the Gazette Wednesday morning.
"The staff are as happy as I am."
Although a quiet start to the day, which is to be expected due to Covid-19 restrictions, Lyn said many people had been in already.
"It's nice to welcome customers back," she said.
On Sunday 18 July, Lyn was informed the store had been listed as an exposure site after a case had visited the bakery between 11.20am and 11.40am Thursday 15 July.
The bakery, located at 137-145 Main St, immediately shut when they heard the news on Sunday 18 July.
Owner Lyn McLatchie and five of her staff all got tested and isolated while they awaited their results.
They all came back negative and had the all clear to reopen from the Department of Health and Human Services.
"It was the worst phone call I ever had," Lyn said.
"I panicked of course, but the man said don't panic you've done nothing wrong, just go get tested."
Lyn said she was extremely stressed when she found out and didn't know what to do.
"At the start, I felt so alone. I felt so responsible for my staff," she said.
But after the community found out, Lyn said she has received hundreds of supportive phone calls and messages.
"I was really really nervous. I thought we'd get backlash and people would say horrible things," she said.
"But not one phone call has been negative. Nothing has been nasty. People are saying 'Don't worry. You'll get through this.'
"I feel so supported. We have such a great community here I feel so blessed."