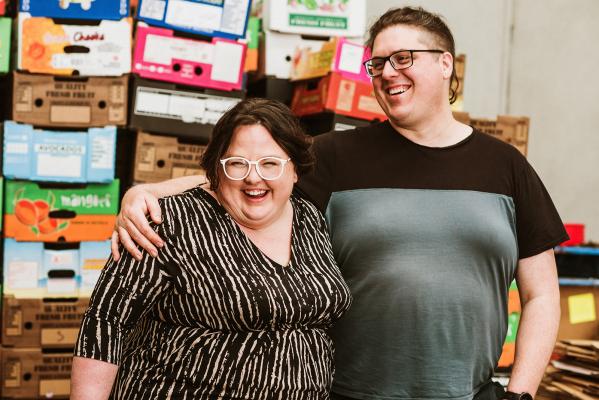 SPONSORED
The benefits of eating healthy are even greater when you shop with the Real Food Grocer in Pakenham.
What started as a seedling of an idea to help farmers sell unwanted and ugly fresh produce, owners Nelle and Scott have grown into a fully sprouting grocery delivery service.
Hoping to create a more environmentally friendly way to shop, Scott and Nelle have created a system where they reduce 100kg of carbon emissions, save approximately 497 single-use plastic bags and save 600 metres squared of forest by not using palm oil products.
Shop everything from vegetables to dairy products, to bakery items and toiletries in a customisable box of goodness to suit each family type or let the team at Real Food Grocer surprise you with a Grocer's Choice Box.
Everything is sustainably packaged, with minimal waste and the core values are founded in the belief that business should always operate in an ethical way helping to improve society and that food should taste amazing.
It works in a three step process: you create or update your shopping list before orders close for the week, the team at RFG source, bake and gather all the items you have chosen and then they deliver to your door.
If trying this way of shopping is a little daunting, the RFG team offers a "Refer a Friend" program, so when someone gets on board from a referral, both the original and new customer get a $10 credit.
Find out more about how the Real Food Grocer works and whether they deliver to your suburb here https://realfoodgrocer.com.au/how-it-works/.
Take the difficulty out of shopping and live more sustainably by letting others do your shopping for you, it really is a win-win situation.