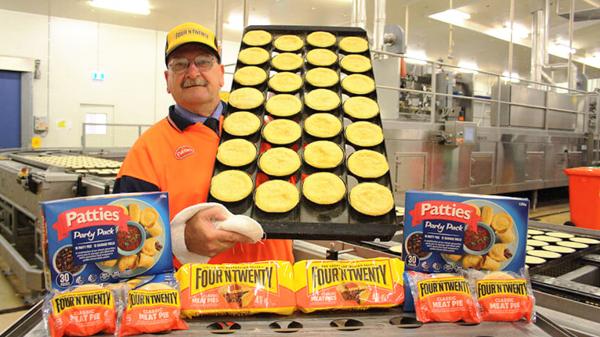 By Shelby Brooks
Fancy yourself a meat pie enthusiast?
Make sure you get on down to Patties Foods Direct Pakenham who will be holding a Carpark Sale with huge discounts on their classic pies and desserts Saturday 15 May.
Located 28-46 Bald Hill Road Pakenham, the sale will feature many classic Patties favourites at drastically reduced prices.
From classic winter warmers, including the iconic Four'N Twenty pie, to delicious desserts, there's something for everyone in the family to enjoy.
Prices on some products are set to be slashed by more than 50 per cent, making this the perfect opportunity to stockpile your freezer with Patties goodies, including bulk packs of party pies and sausage rolls.
General Manager of Patties Foods Pakenham Braith Trimble said if you're looking for incredible value on some of your family's favourite baked goods, look no further than Patties Foods upcoming Carpark Sale.
"We're all about sharing our delicious comfort food with our local communities," he said.
"After the many challenges of 2020, we want to show our appreciation for the ongoing support of our local community in Pakenham by offering incredible value they won't find anywhere else on some of their Patties favourites."
Discounted products will include Four'N Twenty Pies, bulk party pies, bulk sausage rolls, various frozen meals and various frozen desserts.