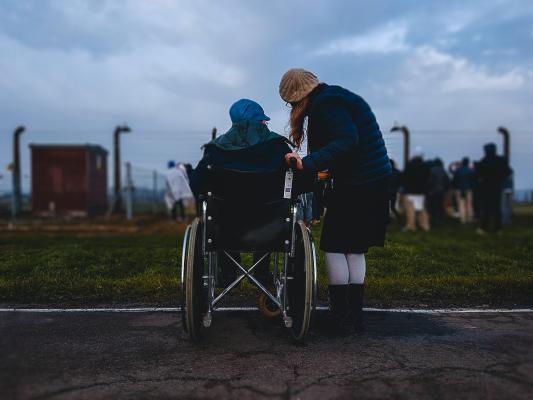 In a bid to make workplaces, services, programs and the entire community of Cardinia more accessible to disabled people, the council are calling on community feedback to help devise their new disability action plan.
The community survey, which will be open from Monday 26 April until Monday 7 June, will gather local's thoughts on how best to make the Cardinia Shire more disability-friendly.
Cardinia Shire Council Mayor, Brett Owen, encouraged everyone to get involved so that a strong and considered plan could be created and implemented in the area.
"To create a strong disability action plan, we need people who live, work, study and visit Cardinia Shire to tell us what the council can do to support our people with disability, creating an accessible and inclusive community," Cr Owen said.
The disability action plan will be based on four key principles from the Victorian Disability Act of 2006.
These include reducing barriers to help people with a disability in accessing goods, services and facilities, reducing barriers for disabled people when it comes to finding and maintaining work, promoting inclusion and participation for all people within the community and lastly, achieving changes in attitudes and practices which discriminate against people with disabilities.
The Cardinia Shire Council will also be hosting a number of 'social inclusion facilitator' pop-up events over the next few weeks, which residents are encouraged to come along and attend.
These will be hosted at the Bunyip IGA Supermarket on Tuesday 27 April, the Pakenham Library/ PB Ronald Reserve on Wednesday 28 April, the Woolworths Supermarket in Kooweerup on Monday 3 May, the Deep Creek Reserve playground on Saturday 8 May and on Kilvington Avenue in Emerald on Wednesday 12 May.
There will also be a number of online workshops available over the coming weeks, which will discuss disability in Cardinia and how best to implement inclusion.
For more information about Cardinia Shire Council's Disability Action Plan 2021 to 2026, visit www.cardinia.vic.gov.au/accessandinclusion