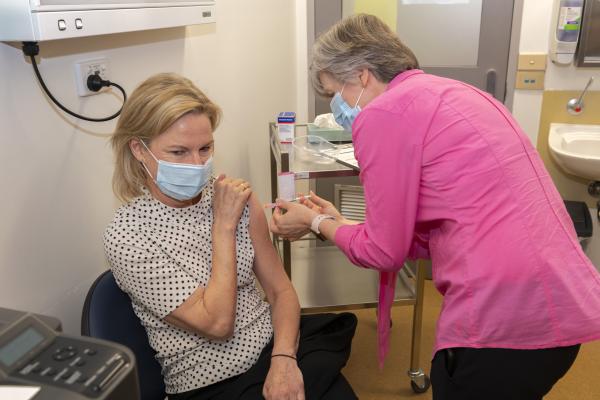 By Mitchell Clarke
Aged care premises across the south east are among the first in the state to roll up their sleeves for the highly awaited Covid-19 vaccine, but facilities within the Cardinia Shire will need to wait a bit longer.
From Monday 22 January, more than 240 aged and disability care homes in 190 Australian towns and suburbs will receive the Pfizer/BioNTech vaccine.
Facilities in Drouin, Warragul, Cranbourne and Cranbourne East were among the towns and suburbs selected.
Not one town within Cardinia Shire was included in the first phase of the roll out.
When asked how the facilities were chosen, Department of Health secretary professor Brendan Murphy said the selection and scheduling of facilities was a "complex logistic exercise".
"As of already, we do not have community transmission, so there is no burning platform. It's perfectly safe to take four or five weeks to vaccinate all of the aged care residents," he said
"And the logistics teams have planned a very detailed logistics plan along with the distribution providers, along with surge workforce providers to get distribution across the country, and a schedule where they can move from one site to another.
"So, that was a complex decision in the logistics team and we've notified those facilities in the first week and we're continuing to notify others."
Federal Health Minister Greg Hunted added: "And they're done in clusters, defined geographically so we make sure that we have the most effective distribution and that also preserves sanctity of the Pfizer process."
The Federal Government allocated 59,000 doses to Victoria over the first four weeks – including 12,000 in the initial week.
Mr Hunt said a staged approach to the rollout ensured those who needed protection most were first.
"The vaccination program will save and protect lives. Both of our vaccines will prevent serious illness. That is our primary goal," he added.