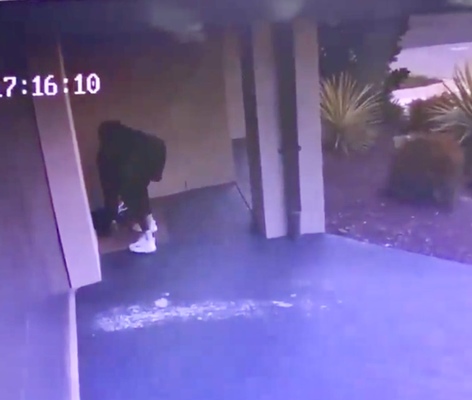 By Jessica Anstice
A brazen daylight theft in Officer was caught on camera, with the bold thieves seen pinching a parcel right from a front doorstep.
The parcel was stolen from Curtis Hosking and his wife's Papa Way home, while they were at work, about 5.15pm on Wednesday 27 May.
"My wife and I were quite shocked, especially as we watched it happen right in front of our eyes using our camera recording," Mr Hosking said.
"We are very surprised. We've always felt our estate was safe and quiet."
Footage shows the offending woman talk to a man on the sidewalk before she quickly walked up the Hosking's driveway and picked up the parcel.
The stolen parcel contained a pair of women's boots and some new scarves.
"Admittedly, the parcels didn't contain much but it's more the principle," he said.
"I guess our message to the people who stole the parcels would be that we've spoken to the police and would like our goods returned.
"And our message to those that live near us would simply be to keep a closer eye on your things."
The woman looked to be wearing a black jumper, black leggings and white sneakers, while the man on the footpath was wear a black jumper and with a white symbol on the front with dark pants.