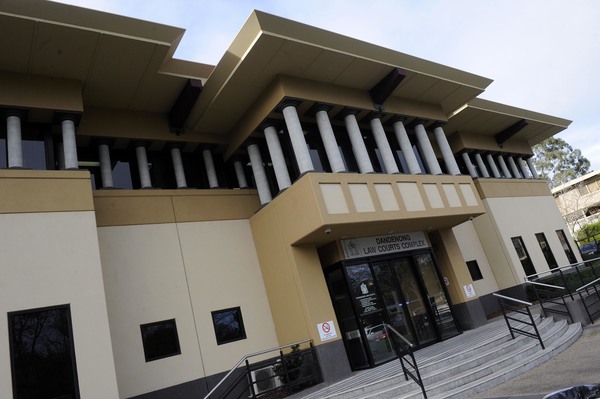 By Cam Lucadou-Wells
An ice-addict and his girlfriend have targeted scores of mailboxes in Pakenham as part of a stealing rampage.
Wilfred Botin, of Malvern East, pleaded guilty to stealing mail, parcels, gift cards and credit cards out of letter boxes in July and August last year, Dandenong Magistrates' Court heard on 9 July.
Over a matter of hours, he and his partner used a credit card stolen from a mailbox in Mentone to buy $360 of goods including massage parlour services, cigarettes, meat pies, sausage rolls, pasties, a TV antenna and a screwdriver set.
On another occasion, the pair set fire to a plastic bag of their unwanted loot including mail from Narre Warren, Black Rock and Mentone near Princes Highway, Nar Nar Goon.
Some of the destroyed pieces included a Victoria Police letter on a person's charges, a letter from the Department of Human Services and a gold coloured ring.
The CFA was called to extinguish the resulting small grassfire.
On 22 August, the pair stole a purse with three credit cards from a car parked in an Officer home's garage.
They stole an unlocked hire-car, parked next to it with keys in its ignition.
They parked it nearby while they rifled through it for items. They drove off in their own car and used a stolen bank card to buy food from McDonald's.
Botin was on a community corrections order at the time of some of the offending.
A defence lawyer told the court that Botin had not re-offended since suffering a serious heart attack in February. The affliction was solely due to ice use.
"It couldn't be more clear to him that further use of drugs will result in his death," his defence lawyer said.
"There's no greater deterrent than that."
Since then, Botin had found rental accommodation, was financially stable and was set to embark on a nursing course, the court heard.
Magistrate Tara Hartnett said Botin was "so close to jail it's not funny" but his changed circumstances warranted some leniency.
"It's appalling offending and you've done plenty of it."
Botin's community corrections order was varied to a "longer-than-normal" 18 months. It included 120 hours of unpaid work – 60 of which could be used for rehab and treatment.
"I think it's important that you remain under the supervision of the court," Ms Hartnett said.
Botin was disqualified from driving for six months.