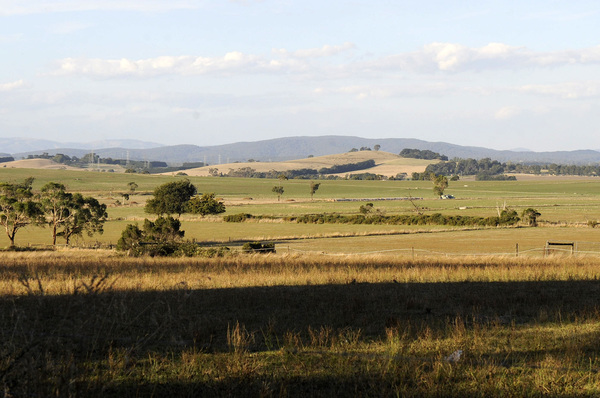 By Rowan Forster
The State Government has been accused of shelving the Pakenham South Employment Precinct – tipped to create thousands of jobs – in favour of an enormous new suburb in Pakenham East.
Despite the impending jobs bonanza that would accompany the massive Greenhills Road industrial area, the Victorian Planning Authority has reportedly been directed to prioritise the 7100 dwelling development instead.
Proponents steering the proposed Pakenham South Employment Precinct claim they have been shovel-ready for years.
It comes as unemployment across the municipality has rocketed from 4.48 per cent to 6.68 per cent in six years.
Development Manager David Sowerby said Cardinia Shire had been extremely proactive in pursuing the employment hub, but the fault lied with the State Government's planning authorities.
"The VPA say that once they know who is in government, they will be ready to seek instruction from the Planning Minister – but they seem to get confused between what is in caretaker mode and what is in regular operations," he said.
"I'm not frustrated that it (Pakenham East) has gone through quickly as such, I'm frustrated that resources have been employed towards residential in favour of an employment precinct.
"This section of Greenhills Road land is catered for larger, corporate, multinational businesses that can be attracted to Cardinia, but instead they are going to Laverton and Geelong because they don't have these broad sites here."
Mr Sowerby remarked that if the State Government wants to sign off 7000 new homes; it should have 7000 new jobs ready to go.
However, the VPA says that the responsibility lies with Cardinia Shire Council to progress the application.
"The Pakenham South mployment Precinct is being planned for by council and this is a matter for council to address," VPA executive director of Outer Melbourne Alix Rhides said.
"The VPA is planning for new communtues in Melbourne's outer south east, including new job hubs, to ensure residents have access to jobs and services close to home."
The earmarked site, adjoining the soon-to-be upgraded Healesville-Kooweerup Road, was rezoned for Urban Growth in 2008, but little progress has been made since.
RPIA Planning Consultant John Holland said the VPA has even ignored Cardinia Shire's requests to have the Pakenham South Employment Precinct Structure Plan fast-tracked.
"The council wanted to have them both pursued at the same time but the VPA have prioritised the Pakenham East PSP and just left Pakenham South in the lurch," he said.
"We've got this literally ready to go but this big housing development is taking priority.
"It is a state policy to bring jobs to the region and develop job opportunities, so it seems all the more stranger for them to be doing this."
Under the Pakenham South Employment PSP, 462 acres of land at Greenhills Road has been earmarked for industrial development.
Allan Tonks – who owns 87 acres of the precinct – claims he has been slugged exorbitant rates on his land for a decade, while the project has been left in limbo.
"It's come to a complete halt and yet my rates have gone up from around $4,000 to around $20,000 per year," he said.
"Yet we keep getting told that they're waiting on the Planning Minister to approve the PSP.
"All the while they're rushing through this huge residential development in Pakenham East, but they aren't bothering to provide the jobs for all of these new people."
The Pakenham East PSP was drafted for public consultation in January this year, despite the employment precinct having been on council's radar for a decade.
In justifying the prioritisation of the booming new suburb – which many fear will further gridlock congestion across the region – the VPA claimed there had been an abundance of new jobs in the Pakenham area.
"Recent census data shows that between 2011 and 2016 there were an additional 6569 jobs based in the municipality, providing ample opportunities for residents to work locally," a statement about the Pakenham East PSP read.