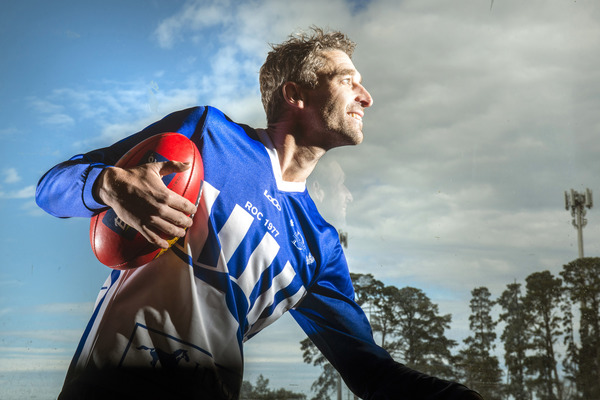 By Russell Bennett
Officer is the first domino to fall when it comes to South East Football Netball League clubs looking to join the proposed 'AFL Greater East' competition with AFL Yarra Ranges.
The Officer Senior Football Club committee met on Monday night and moved to formally endorse a transfer from the SEFNL to AFL Yarra Ranges – a motion which the Gazette believes was passed unanimously.
With the move, Officer is the first SEFNL club to publically announce its position.
Following on from its decision, the Officer Senior Football Club has written to the AFL Yarra Ranges to officially commence the process of the move.
The ROC Netball Club is separate from the Officer Senior Football Club and while the Gazette understands it's also favourable to the move, it hasn't yet formally endorsed their decision through its own meeting.
Of the eight SEFNL clubs in AFL South East, it's expected as many as six could make a formal announcement regarding their future and a shift to AFL Yarra Ranges in the coming weeks. There are a number of clubs having their own special general meetings over the next week.
Officer Senior Football Club president Nick McLennan told the Gazette that his club's decision is one which hasn't been taken lightly, "but one which we know is best for the future of our football club and football in the region".
"The prospect of divisional football is an exciting one – you only have to look other leagues like the Eastern Football League to see the benefits of having multiple divisions," he said.
"It generates competitive football which sides in this league have been screaming out for.
"The club sought to consult widely prior to making this decision and whilst there were a number of options on the table, a move to join AFL Yarra Ranges/Greater East alongside a number of our rivals from SEFNL was by far the best option for our club.
"This decision also comes with the full support of our past players and life members, who like our playing group, want nothing more than to see our club once again experience some success.
"One of the driving factors behind this decision was also the future of the ROC Netball Club, as it is very much our desire to ensure that both our football and netball clubs can continue to coexist and play our home games together. We think this option presents a great opportunity for both our respective clubs.
"The recent interleague match between SEFNL and AFL Yarra Ranges demonstrates that both competitions are not that far apart from a competition perspective and that together we can form one of the strongest competitions in Victoria with room for growth.
"Our club has had a prolonged period without a great deal of success and while we feel we are tracking in the right direction, divisional football presents an opportunity for all clubs, including ours, to experience success."