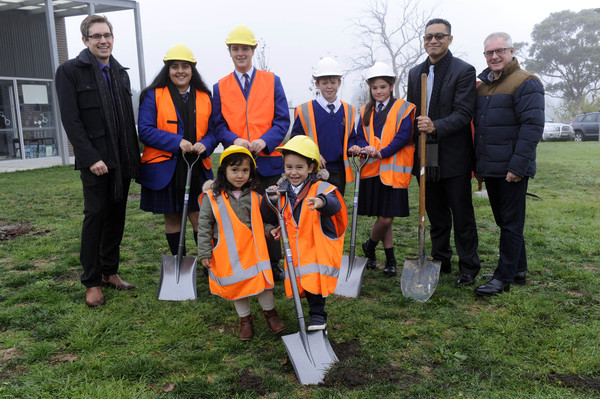 By Rowan Forster
Officer's Heritage College is one step closer to developing a state-of-the-art multi-purpose facility, with staff and students hosting a sod-turning ceremony on Monday.
The centre – touted as a significant development for the Starling Road school – has officially entered its construction phase, with a price tag between $2 million and $3 million.
It comes at the beginning of Education Week and follows the closure of tender listings in April.
School principal Sonny Aiono intends to use the new building for a range of functions and activities.
"It will be our sports centre for the secondary and the primary students from Officer," he said.
"It'll also be a place for college meetings, end of year speech nights and weekly sports events."
Developers hope to complete the construction by early 2019.
The project comes in two phases, with the second consisting of new learning areas and an administration office.
Mr Aiono said the sod-turning was a long time in the making, and it has parents, students and staff excited.
"Teachers have said they'll believe it when they see the first tractor come in, and now it's finally happening," he said.
"It's been highly anticipated for a number of years".
The ceremony concluded with a prayer of blessing from Heritage College staff and pupils, hoping for safety throughout the construction.
It is hoped the facility will be available to community members as well as students and faculty.