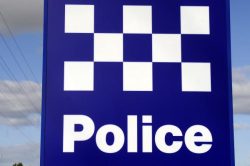 By Bonny Burrows
Victoria Police has shut down reports crime in Officer is out of control, with law enforcement reporting an almost 12 per cent reduction in local offences.
In light of claims Officer residents no longer feel safe in their own homes, Victoria Police Acting Superintendent Tom Nairn has reassured locals this is not the case.
The 'crisis' comments have been made by local politicians and members of the State Opposition, who have used Crime Statistics Agency (CSA) data to slam the State Government's handling of law and order in the wake of next year's election.
According to Member for Eastern Victoria Region Edward O'Donohue and Gembrook MP Brad Battin a staggering 115 per cent spike in crime over the past three years has left Officer residents afraid and "living in fear".
The statistics the pair are referring to come from previously released data by the Crime Statistics Agency (CSA) which reveal that since 2014, the total number of offences committed in Officer had increased from 364 during the 12 month period ending December 2014, to 786 in the 12 months ending March 2017.
The jump in offences, which they argue correlated with the time the State Government had been in power, had been slammed by the local politicians who argued Premier Daniel Andrews had allowed a "crime tsunami" to form under his government.
"Under Daniel Andrews, crime in Officer is up over 115 per cent," Mr O'Donohue said.
"Residents who once felt safe in their own homes are now living in fear."
Data from the 2016 Census reveals Officer's population has grown from 1808 in 2011 to 3831 in 2016.
The number of households also rose from 634 to 1448 during the same period, however the CSA confirmed the statistics did not reflect population growth.
But Mr Battin argues that the increase in crime has surpassed the increase in population.
"Crime in Officer is simply out of control, we have seen a massive increase in crimes as our population grows," Mr Battin said.
However Acting Supt Nairn said local crime figures remained "relatively low" despite the booming population.
"While there has been an increase in crime in the Officer area in recent years, the figures remain relatively low and correlate with the rapid population growth," Acting Supt Nairn said.
"Just a few years ago, Officer was a predominantly rural area but is now home to thriving new suburbs."
He said locally, the drivers of crime had included issues related to this rapid growth such as theft from building sites and theft from motor vehicles, including tradies' tools.
However, "as housing construction is being completed and people are moving in, that crime type is dropping off".
Contrary to reports, local crime was actually reducing, the police officer said.
"Despite the recent population growth in the Cardinia Police Service Area, we have seen an almost 12 per cent reduction in total crime for the year of April 2016 to March 2017 compared to the same period in the previous year," he said.
"This is a positive outcome and a result of the hard work of police and support from the community, but rest assured we are not complacent.
"Police officers continue to prevent, deter, investigate and arrest offenders in order to keep the community safe."
The State Government was contacted by Star News but did not wish to comment, as new crime figures were due for release on 28 September.
These new statistics were not available at the time of going to press.