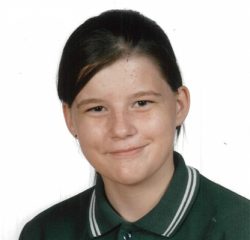 By Kyra Gillespie
Police are appealing for public assistance to help locate missing teen Allysia Hayes.
The 14-year-old Pakenham girl was last seen at a school on Princes Highway about 9am on Monday, 21 August.
Police and family members hold concerns for Allysia's welfare due to her age and the length of time she has been missing.
She was last seen wearing a school uniform consisting of a white shirt, black pants and black shoes, and was also wearing a black jacket with 'Von Dutch' written on the front in white writing.
Allysia was carrying a black/brown backpack with her.
Police have released an image of Allysia in the hope someone can provide information on her current whereabouts.
She is known to use the train network and frequents the Melbourne CBD.
Anyone who sights Allysia or has information on her whereabouts is urged to contact the Pakenham Police Station on 5945 2500.