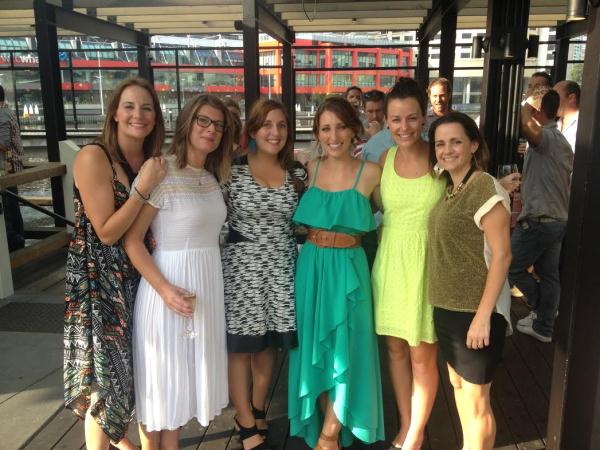 A BLACK tie gala in Pakenham next month will raise money for the Cancer Council.
Six local ladies are organising the inaugural Black Tie Gala Fund-raising Ball on Saturday 5 April.
Anne Cavalieros, Simone Robbins, Tegan Hinch, Kasey Holland, Rebecca Ferguson and Stacey Sutton are pooling their resources for a memorable evening to honour those closest to them who have bravely fought the disease.
"The six of us have either had a family member or friend battle this disease, and we just want to help in any way we can," Ms Cavalieros said.
"Our aim is that our event will raise over $10,000 for Cancer Council Victoria."
Melbourne Storm Rugby League Legends Robbie Kearns and Peter Robinson will be hosting the event, with brother and sister acoustic duo White Cards providing live music during the evening.
There will also be creative snaps taken in a vintage photo booth, a silent auction of various items and services donated by local businesses and food and wine for guests throughout the evening.
The hard work of the Black Tie Gala Committee comes at a crucial time when the International Agency for Research on Cancer has found that cancer has overtaken heart disease as the leading cause of death around the world.
Cancer Council spokesperson Deb Stringer said the organisation was thrilled to have a group of passionate supporters.
"We're working to minimise the impact of cancer on Victorians, but it simply isn't possible without the support of people like Anne, Simone, Bec, Stacey, Tegan and Kasey," she said.
"Cancer Council Victoria relies on generous donations and passionate fund-raisers for more than half of our funding."
According to the Cancer Council, 78 Victorians are diagnosed with cancer every day.
"I hope the Cardinia community show their support for Black Tie Gala's impressive efforts and help them reach their target," Ms Stringer said.
The committee is thankful for the support of Harcourts in Warragul, SmartHomes, Concrete Booking Agency, A&L Windows Doors, CircuIT and SJD Homes.
Ms Cavalieros thanked the supporters for their help.
Looking to the future, the girls are hoping it will become an annual event.
To book tickets to the Black Tie Gala, email blacktiegala2014@gmail.com or for more information visit www.facebook.com/blacktiegala.