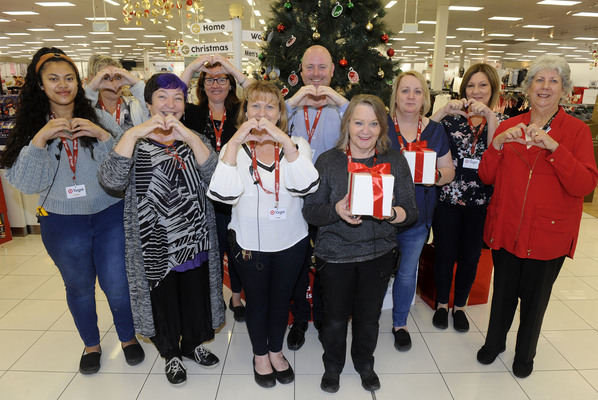 In the true spirit of Christmas, Target and UnitingCare Australia are joining together to improve the lives of thousands of Australians struggling during this festive season.
Funds raised from their annual Christmas Appeal will help the UnitingCare Network to support its community services and programs nationwide.
Now in its 27th year, the appeal has helped hundreds of thousands of families across Australia.
It is easy to contribute in Target stores across Victoria and Tasmania by simply purchasing an appeal bauble for $2, a white Christmas gift box for $3 or giving an unwrapped gift at a local Target store. Volunteers from the UnitingCare Network will collect donations and distribute them to people and families in need.
"The Uniting team from Pakenham Uniting Church is working alongside Target again this year. We all encourage shoppers to "give a little love" and donate as much or as little as they can," Uniting Volunteer Glynis Ramsay said.
In 2017, the appeal raised $700,000 nationwide from over 22,000 donations, helping support over 42,000 Australian families. This year, organisers hope to reach more people who will struggle this Christmas thanks to the generous support from all Australians.
The Target UnitingCare Australia Christmas Appeal runs from 1 November until 24 December 2018.
Target Pakenham is located at Pakenham Place Shopping Centre, 65-79 Main Street.
For more information on the appeal or to donate online, visit www.unitingcarechristmasappeal.com.au.